The luxurious world of Cognac was centre stage at TWE Vinopolis this week, with Martell pouring five of their best bottles. The youngest we tried was aged for between 10 and 25 years (Cordon Bleu), which gives a good idea of the quality on show. Our host was Martell Cognac brand ambassador Matthias Lataille who ended with an incredibly rare bottling, and got extra brownie points by serving up some delicious macarons, too…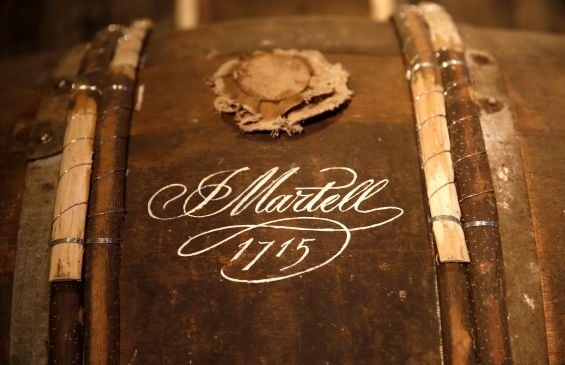 In Their Own Words – Matthias Lataille
'Eighty per cent of Cognac is produced by the big four Cognac houses [Courvoisier, Hennessy, Martell and Rémy Martin] but Martell is the oldest of them'
'Brandy can be anything from 35% to 60% ABV. It can be very light and very dark'
'At Martell, we distil "clear wines", that is, not on the lees. Other companies like to distil on the lees, but we think that distilling clear wines makes for a cleaner, lighter spirit'
'Many whiskies have an age statement, but hardly ever in Cognac, because 99.9% of them are blends'
'In some London restaurants, they still serve Cognac in big balloon glasses, and the more you spend, the bigger the balloon! We think that tulip glasses are much better…'
'If you tried a wine from the Cognac region, you wouldn't think it was very nice – they are all very acidic'
'Martell owns 60% of all vineyards in the Borderies Cru. Borderies eaux-de-vie brings a lot of floral notes and spices; Grande Champagne brings strength and fruitiness; Fins Bois gives structure and roundness'
'I did an exercise with our cellar master. We tried two different eaux-de-vie from the 1860s. On their own, they were not that impressive, but once we started to blend them together, they really worked. It showed that much of the beauty of Cognac comes from the blend'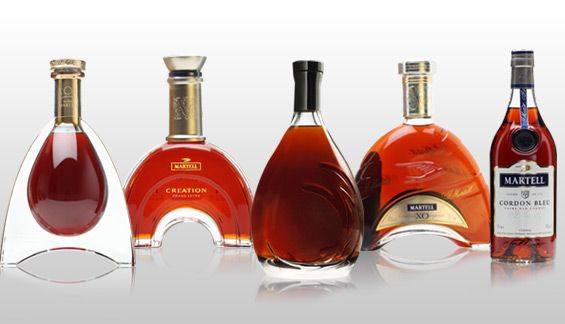 WE TASTED
Best #twetasting Tweet
TWE London Shops @TWELondonShops
Oh. That's not half bad. @MartellCognacUK Creation. Spice, fruit both fresh and dried, nuts, and smooth like @SanMatthias #twetasting
You can see how the evening unfolded by reading our Storify post.
Cognac of the Night
It wasn't the rarest or most expensive Cognac of the night, but my vote goes to Cordon Bleu. I've always had a soft spot for it. To me, it shows Cognac's lighter side. Not showy or over the top – just a delicious, well-made Cognac that always delivers.
Nose: Stewed prunes soaked in Earl Grey tea. Aromatic and characterful. Aromas of dark chocolate, pink peppercorns, pineapple and mango. Very approachable.
Palate: Soft, silky mouthfeel – absolutely delightful. Fruity and seductive, with candied orange peel plus notes of coffee and dark chocolate, but still elegant. A sweet spiciness runs through it, binding it together.
Finish: Rich fruitiness and aromatic citrus notes last longest.
Comment: An iconic Cognac that is a delight to drink. Elegant, perfumed and satisfying.
Thanks to Matthias and Martell for a real treat of a tasting; it's not every day you get the chance to enjoy such old and rare Cognacs in one sitting. We have a huge range of Cognacs at The Whisky Exchange – more than 450, in fact – and they make great Christmas presents…