The launch of the new Mortlach range has been slow-burning. The new whiskies were first announced early in 2014 and finally hit the market in the summer. Since then, they have been rolling out across the world, with brand ambassador Georgie Bell seemingly constantly either on an airplane or pouring whisky in an exotic location – we were fortunate to grab her between flights for an interview earlier this year.
The opening shot in the range is Mortlach Rare Old, a mix of first-fill American- and European-oak-aged whisky, as well as refill and rejuvenated casks – a snapshot of the different styles of Mortlach currently maturing in Diageo's warehouses. You can find out more about the whisky in my blog post from last year, but if you want to try it, then this month is the time to do so – it's our Malt of the Month for April 2015: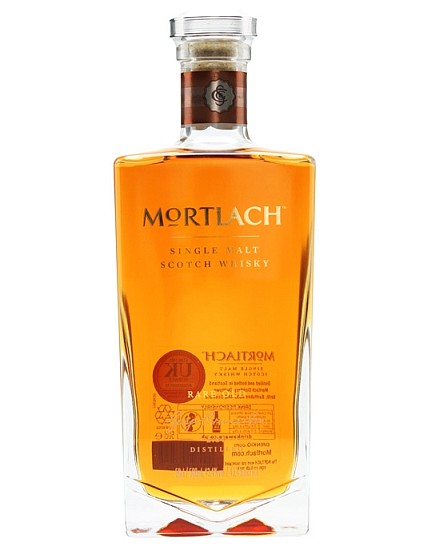 Nose: Hazelnuts, spicy cinnamon, raisins, candied orange and floral touches up front. There's quite a lot of sweetness, with some dry, leafy notes balancing barley sugar and vanilla fudge.
Palate: Thick and oily, with dark chocolate, real maraschino cherries, dark wood, plump raisins, spicy cinnamon, liquorice and biscuits – garibaldi biscuits with cherry jam?
Finish: Spicy cinnamon hangs around, with raisins, more cherry and toasted nutmeg.
Comment: Lighter than the old Flora and Fauna, but still packed with flavour: sweeter and fudgier than before, but with a good slug of sherry-cask-matured whisky in the mix.
Rare Old normally sells for £56.95, but for April we're knocking £9 off the price, dropping it down to a cool £47.95 – click here to grab a bottle. Don't wait around, as the offer ends at the end of the month.