The Brazilian football team may have struggled to convince so far in the World Cup, but there's no denying the spectacle their fans have brought to the tournament – a blast of colour, noise and passion.
The Brazilians like their drinks with a bit of style and flair, too, which is where their national spirit, cachaça, comes in. It's best known in the classic Brazilian cocktail, the Caipirinha ('little countryside drink'), the deliciously drinkable combo of cachaça, muddled lime, sugar syrup and ice, but there's more to cachaça than that.
It's a surprisingly versatile spirit, and given that it's made with sugar-cane juice, like rhum agricole, it works really well in rum-based cocktails – adding a fresh, punchy note and clean, zesty finish. And now that summer is finally here, a bottle of cachaça is an excellent addition to your drinks cabinet, with Cabana a fine example.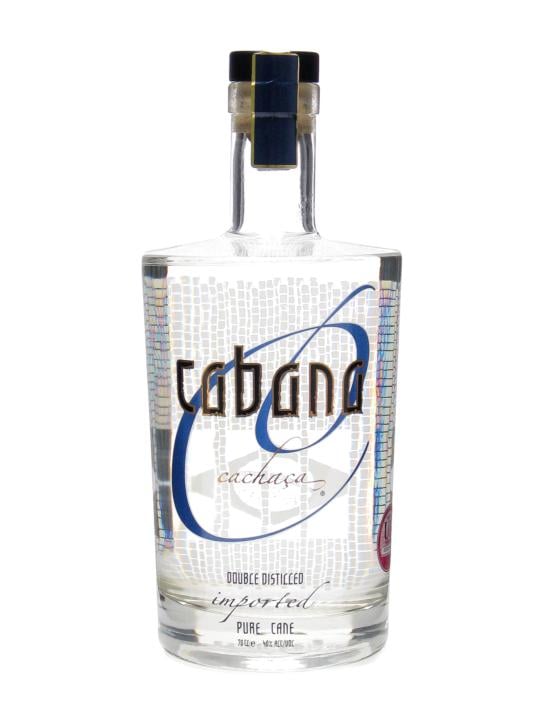 Nose: Very clean and bright, with some fragrant rose-petal notes lurking in the background and fresh acidity.
Palate: The freshness and elegance continues on to the palate, with a creamy texture, along with some grassy, vegetal notes.
Finish: Clean as a whistle.
Comment: Some cachaças can be on the funky/rustic side, but this delivers delightfully fresh sugar-cane character, and offers a cool new slant on white-spirit cocktails.
Cabana is unlike most cachaças in that it is double distilled in pot stills (the majority are produced in column/continuous stills), which gives a truly authentic sugar-cane flavour. And even better, it's currently selling at £16.95 for a 70cl bottle, £4 below our normal price of £20.95, so it's the perfect time to give it a whirl.