There's a lot of talk in the whisky world at the moment about Mortlach. They're not the most mainstream of distilleries, but they are much loved by whisky connoisseurs (or geeks, as I like to call us). However, Diageo have recently discontinued their one regular ongoing bottling, the 16 year old Flora & Fauna release, and have announced a new, premium range that will be arriving in June:
We're not going to talk about the new range yet, other than to show the rather blingy bottles in the piccy above, as we've not tasted it yet and don't want to wade in to any debates about pricing and the like until we have. Reports are starting to surface that the spirit is really good and we are feeling encouraged.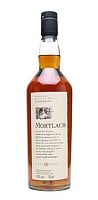 We have also recently found a cache of the Mortlach Flora & Fauna 16 year old, so don't fret about its disappearance quite yet (although don't hang around for too long if you want a bottle). However, for those looking to the future and want something to keep you going when the Flora & Fauna runs out – step forward Gordon & MacPhail.
G&M are well known for putting out ridiculously good-value bottlings, mainly things that you don't see elsewhere. While you get the slightly more quirky things, like their 8yo Bunnahabhain and Highland Park, and the Macallan Speymalts, you also get releases that would slot happily into most distillers' ranges – step forward Longmorn 12, Linkwood 15 and 25, Old Pulteney 8 and 15, and, relevantly, Mortlach 15 and 21.
Coming in at about £45 and £70 respectively, they're already competitively priced for 15 and 21 year old whiskies, but with the new Mortlach range on the horizon, they're looking even better than ever. I recently cracked open a bottle of the 15yo at a tasting that I hosted in honour of my birthday (I hate organising parties, so thought that hosting a whisky tasting would get me out of doing one – it worked) and it went down particularly well: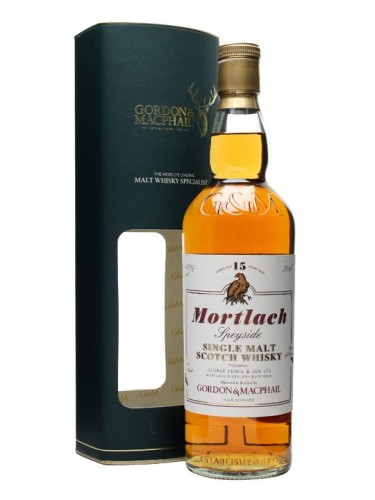 Nose: Sugared raisins, buttery pastry, cinnamon toast, stewed apples, linseed oil, fruit gums and garibaldi biscuits. There are some dark notes hiding around the back, with a touch of liquorice and demerara sugar.
Palate: Lighter than the nose suggests, with sweetness and woody spice up front – sweet apple, nutmeg, cinnamon and a touch of clove. The buttery notes from the nose carry through, with darker and more savoury flavours developing – damp wood and mulching leaves.
Finish: Medium length, with anise and cinnamon providing heat that fades into apple skin, apple sauce and liquorice.
Comment: Not too sherried but showing off some sherry influence – good spice and dark fruit notes balanced by some more fresh and rich buttery notes. A great everyday whisky that firmly ticks the traditional Speyside box.
We suspect that the days of G&M's prices on Mortlach staying where they are may well be numbered, but for now they are an easily obtainable, alternative source of Mortlach and we'd recommend checking them out sooner rather than later.