Despite the specific nature of the word 'Scotch', the Scotch whisky industry is one with international tendrils. In order to be called Scotch whisky, the distilled spirit has to mature in oak casks for at least three years, with the vast majority of those casks sourced from the USA. Stateside regulations demand that whiskey be matured in a new cask, which leads to a large number of second-hand casks going spare, and the Scotch industry has based its strategy around this continuous supply.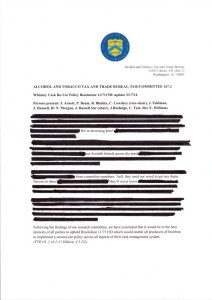 This year, Diageo, the largest drinks company in the world, and Brown-Forman, owner of Jack Daniel's, have been tussling over the definition of 'Tennessee Whiskey'. Diageo wants the law to be amended to allow barrels to be reused in the maturation process – and a leaked document from the all-powerful Alcohol and Tobacco Tax and Trade Bureau (TTB) that we were passed by an industry insider shows that such an amendment is not far away.
The relevant section from the leaked document (click the image to see the whole thing) reads:
Following the findings of our research committee, we have concluded that it would be in the best interests of all parties to uphold Resolution 11/7115D which would enable all producers of bourbon to implement a second-use policy across all aspects of their cask management system.
Simply put: they recommend that cask reuse should be allowed in the USA.
In the past, the mere suggestion of allowing US producers to reuse barrels would have been shot down by the whole industry, but recent cask shortages coupled with a surge in demand for American whiskey has triggered panic among producers. The document strongly points to a change to the Federal laws governing whiskey production and labelling – and that they will be passed by Congress.
In short: the US will soon be able to reuse whiskey casks and Scotland's supply of cheap wood will dry up.
While this news will shock most Scotch whisky lovers, the industry itself is already taking action to cope with the serious shortfall. The recent acquistion of Beam Inc by Suntory seems to have been almost entirely driven by this development and we have reason to believe that the document was originally leaked to them. There are strong rumours that William Grant will further expand its micro-distilling holdings, with offers on the table for a further 27 distilleries across the continental USA. We have also seen reports that Bacardi has placed a high-billion-dollar bid for Brown-Forman, with finance experts suggesting this would easily be paid for by curtailing its advertising spend for approximately 12 months.
Other companies are taking more drastic action:
Glenmorangie, well known for its cask experiments, is in a bidding war with Bruichladdich for a number of giant redwood trees.
Diageo has begun work on a multi-level forest on the remaining unused parts of the former Guinness site in north-west London, next to TWE HQ. It has also stepped up its acquisition of Tequila brands, giving it access to large stocks of ex-bourbon casks currently being used to mature agave spirit.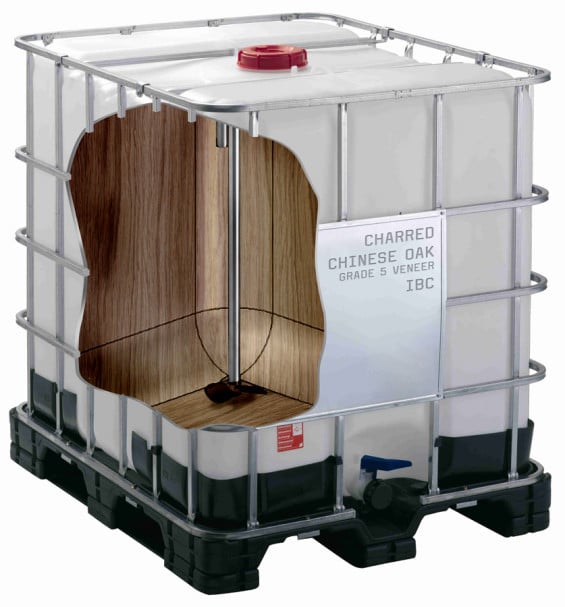 Compass Box has written a letter to the Scotch Whisky Association asking for guidance on maturation techniques, including the lining of IBCs (unreactive plastic holding tanks) with hiqh-quality oak veneers, toasted to various levels.
A number of distillers have also been investigating the use of other woods, including MDF. While the maturation character of an MDF cask is still an unknown quantity, Diageo head of whisky outreach, Dr Nick Morgan, was seen leaving a branch of B&Q earlier this week, grinning.
Speyside Cooperage has acquired several garden centres and has scoured customer lists for people who have bought old whisky casks as planters. If anyone has a cask they no longer require, we recommend contacting the cooperage, as it is offering good rates.
Thankfully, many distillers are part of larger companies with interest in wineries – and therefore a decent supply of casks. LVMH has acquired barriques from famed Sauternes producer Château d'Yquem; Pernod Ricard is planning its own 'Barossa Bourbon' thanks its ownership of Jacob's Creek; while Diageo is said to be 'thrilled' with early trials of whisky aged in Le Piat d'Or casks.
And some distilleries are sitting pretty. Executives at both Macallan and Glenfarclas, distillers who eschew bourbon barrels in favour of Sherry casks, were unavailable for comment due to injuries sustained from heavy laughter.
While we are a primarily a spirits retailer, we have been quietly making plans to develop our own brands – the current situation has accelerated matters. We are very pleased to announce that, pending a thorough water-supply investigation, we will be opening a distillery in Park Royal in north-west London.
We will be producing a totally new style of whisky: London Bourbon. To remove any confusion, Bourbon is pronounced in the same manner as the chocolate biscuit (ie, 'Bore-bon'), rather than any other exisiting whisky category. To help with this understanding, we will be releasing a limited-edition bottling of London Bourbon, infused with natural Bourbon-biscuit flavourings.
To find out more about the story of London Bourbon, or to learn about our cask futures plan, please click here. If you are interested in securing a supply of our used, ex-bourbon casks please contact us through our website.