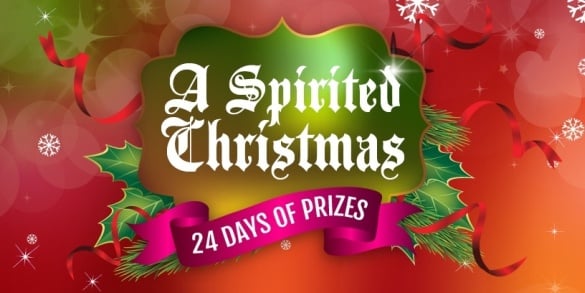 It's almost Christmas and for us in the drinks retail business it's almost time to have a sit down and a rest. For me, aka the Arbiter Of Advent, it's coming on time to hang up my mouse-clicking finger and stop giving away freebie bottles every day – on December 24th the last door on our Fine Spirits and Whisky Advent Calendar will open.
We've got a pretty special run of whiskies leading up to next Tuesday and while we've been keeping quiet on what each day may bring we thought we'd do a bit of trumpet blowing and let you all know what treats we've been hiding in the boss's office.
Starting with today, December 21st: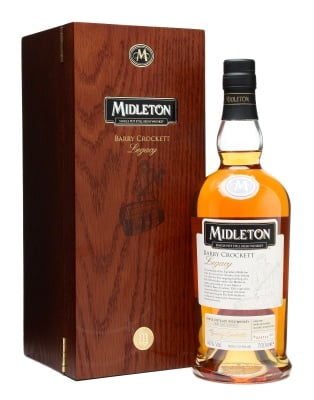 Fantastic single pot still whiskey from the Midleton distillery, home of Jameson and their various other works. It's named for their outgoing master distiller, Barry Crockett, who retired this year after almost 50 years in the business. His dad was also the head distiller and he grew up at the distillery, so it's very much end of an era.
We were fortunate enough to have Barry host a tasting at TWE last year, and you can read all about it over on this page. You can also find the rather excellent single cask whiskey that we chose on that night, so good that even Jim Murray gave it 96.5pts, over here – Midleton 1991 TWE Exclusive.
Sunday December 22nd:

Stagg has been the most popular bottle in the yearly Buffalo Trace Antique collection line-up for a while, and it sells out quickly. We've been lucky in recent times to get a decent allocation of bottles, but it still barely touches the sides as customers from across the world descend on our site and buy it all. Curiously we send a lot of it back to the USA, as it's scary hard to find even in the country of its making.
This year's is slightly controversial in that it is an alcoholic weakling in comparison to previous years. Coming in at a 'mere' 64.1% this is a more mellowed out edition of this famously intense whiskey. We say 'mellowed' but if you put it in a lineup against almost any other whiskey produced in the world we know who would win in a fight…
Monday December 23rd: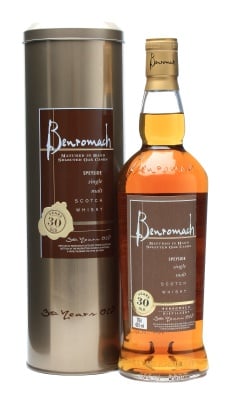 Benromach is very much a distillery to keep an eye on. Bought by Gordon & Macphail back in the late 1990s, they have a range of interesting whiskies both using spirit from their more recent production as well as whisky distilled back before the reopening. One of the bonuses of being owned by a company known for the incredible stocks of whisky hiding in the warehouses is that they're quite good at picking up casks, and they own pretty much all of the Benromach in existence today.
That stack of casks means that they get to pick out some tasty things for their old whisky and this is very much an example of that. While I may be a bigger fan of their 1969 42yo (which is pretty incredible) this comes in close behind it – a great, fruity dram with a touch of smoke.
Tuesday December 24th: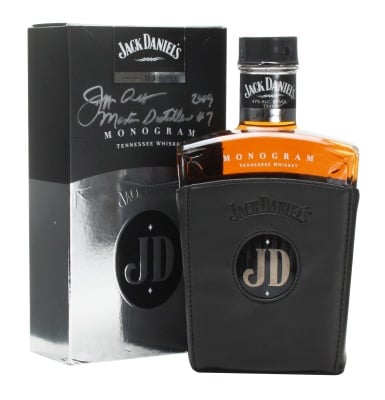 We decided to end the competition on a bit of a bang. This combines two very different sides of the world of Jack Daniel's:
Probably the best whiskey that they've produced
Quite a serious collector's item
I'm not entirely sure how the boss managed to get his hands on this bottle (and I've learned not to ask such questions), but this is quite the thing for JD collectors, as well as American whiskey fans who usually turn their noses up at bottlings from the company.
The Monogram is a discontinued Travel Retail release that commands impressive prices when it occasionally hits the market, and is my favourite Jack Daniel's bottling. I used to travel to the USA quite a lot and bought a bottle of this every time I passed through New York's airports, only to discover years down the line that I'd unknowingly drunk my way through a potentially impressive investment. I know there's still half a bottle hidden in a cupboard in my old workplace, all I need to do now is work out how to blag my way past security…
On the collector's side, Jack Daniel's has a following unlike any other. Whenever a new release is announced we get inundated with calls and emails asking when we'll have it on the website. While we're pretty good at sourcing rare bottles from the USA and keep our ears to the ground about releases, it's scary how fast the collectors hear about them through the grapevine. As a thanks to them and their tenacity, and also as a bit of a showpiece to end our month of prize draws, we're pleased to pass on this one of a kind signed bottle to one lucky winner.
So, if you've not been entering, or even if you have, make sure you hit our Advent Calendar page over the next couple of days and join in. As has been mentioned a large number of times on Twitter over the last few weeks – you've got to be in it to win it.