From time to time we seem to veer a little away from whisky at TWE HQ and this has definitely been one of those fortnights. Along with our TWE Guide To Vodka that went up on the website earlier this week, we had a vodka tasting in our London shop.
While vodka is usually, rightly, associated with eastern Europe you can now find distillers producing neutral spirits in almost every country in the world. One of those is, of course, England, with a large amount of vodka that you might expect to be imported being made right here in Blighty. However, it's not all big spirits factories. At the forefront of the craft spirits revolution that is slowly rolling through the country is the name that put English vodka on the map: Chase.
We were joined by James Chase, son of company founder Will, who wanders the country talking about vodka, which is a slightly different future than he saw for himself when growing up.
The Chase family came to the world of vodka via a slightly untraditional route – potatoes. While it's not unheard of for grain producers to enter the world of spirit production, potatoes aren't often used to make spirits these days – the spirit yield is low and they need to be grown using strict crop rotation, making potato yields low and generally making them an expensive base material. However, this very much fits in with the Chase production ethos – small and high quality.
The family started out as Herefordshire potato farmers but after various ups and downs in the industry Will Chase, a fourth generation farmer, decided to take their product a bit further from the field, becoming a producer of potato crisps. If you've visited a vaguely posh pub any time after 2002 then you've seen the product of their business – Tyrrell's Crisps.
A combination of events during the next few years kicked them from being crisp magnates into the world of spirits: having lots of potatoes too small to make crisps; selling a majority stake in Tyrrell's; and going on a trip to the US that involved a number of trips to small distillers. They approached Jamie Baxter, an employee researching a potential Tyrrell's breakfast cereal, and asked him if he wanted to be a distiller (he's now head distiller for the City of London Distillery), and Chase Distillery was born.
To make their flagship vodka they use about 60 tonnes of potatoes a week, which is 36kg per litre of alcohol produced. Fortunately, crisping potatoes, such as Lady Claire and Rosetta, are also great for making vodka,  being robust and high in starch. They're chopped, squashed and passed through a 5mm mashing plate to produce what they refer to as 'the world's worst mashed potato'. They then add brewers yeast and let the mixture ferment into a potato wine over about a week. This is run through a pot still four times and then twice through their copper rectification still, the tallest all-copper rectifier in Europe, to produce a spirit at about 96%. As Tim pointed out in an earlier post, this is about as close to neat alcohol as you can get.
This spirit in turn is carbon treated and chill-filtered 11 times to remove as many impurities as possible – vodka makers are not quite so coy about chill-filtering as whisky producers… Chase also dilute and bottle onsite using water from their well and a team of seven bottlers, who fill each bottle by hand. Which is quite silly and no doubt expensive, but a very nice touch.
While the Chase Vodka is heavily filtered and distilled to be as close to neutral as is generally possible, it is also deliberately not entirely neutral, with a little bit of flavour remaining: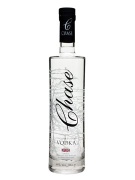 Nose: Hints of agave sweetness with underlying earthiness, and (probably psychosomatic) buttery potato.
Palate: Thick and creamy, very sweet and soft, with a touch of minerality and some buttery notes.
Finish: Sweet and stony with hints of apple and apple skin.
Comment: A very easy drinking vodka with some sweetness and a lovely mouthfeel – not too oily, not too thin. There are reasons why this picked up the IWSC's Best Vodka award in 2010.
Looking to expand beyond the vodka business the folks at Chase did what many small distillers have done – looked at making gin. However, their heavy potato spirit didn't work particularly well as a base and they decided against using it. Rather than buy in neutral spirit, as most gin makers do, they looked at another crop on their farm – cider apples.
While it's much more expensive to produce spirit from their own apples (about £4/l as opposed to 10p/l for neutral grain spirit) it fits in with their approach to production and they decided it was worth the extra cost. While the spirit made from their apples is light and works well as a base for gin, they also decided to release it on its own, as Naked Chase: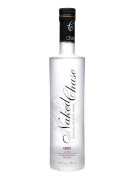 Nose: Lighter, sweeter spirit than the potatoes with (auto-suggested?) hints of apple flesh and skin.
Palate: Light and thinner on the tongue than the regular Chase vodka, but with a good weight still. Sweet and fruity with a touch of apple sourness.
Finish: Woody, with bark, spice and tannic touches.
Comment: A lighter spirit with less up front flavour but more on the finish. Chilled, this should be a fantastic sipping vodka.
To make their Williams Elegant Crisp Gin (named for the Welsh side of the family rather than James's father – note the lack of an apostrophe) they use a mix of botanicals including juniper, orris, licorice, angelica root and seed, lemon and seville orange peels, and, less commonly, local hops, elderflowers and brambles as well as chopped apples from the farm. These botanicals and the apple spirit is then distilled in a Carter-Head Still. This style of gin still uses a 'pillow case' of botanicals hung in the still, allowing the flavours to infuse into the spirit vapour while it is distilled, rather than macerating the botanicals in advance. It generally produces a lighter flavoured gin, with less 'cooked' flavours: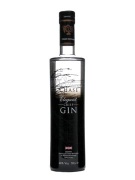 Nose: Spicy juniper and pepper, big hit of citrus (especially orange) and underlying woody spice.
Palate: Soft and very sweet, with floral notes, sweet citrus and apples. Apple skin and juniper spice develop.
Finish: Fruity and floral with growing spice, apples and sweet lemons.
Comment: A surprisingly assertive gin with gentle spice and lots of fruit.
The gin market is a huge beast these days and the folks at Chase found a lot of demand for their spirit in Spain. Famed for their love of the gin & tonic, the Spanish consume more gin than anyone else in Europe (only beaten by the US and the Philippines) and Chase decided to produce a new gin more suited to the market – more punchy and distinctive when drunk very cold with tonic: Williams Great British Gin.
They took the regular Williams Gin, bumped up the amount of juniper and scaled back some of the sweeter botanicals. They then added in some more spicy ingredients – cinnamon, ginger and nutmeg – for more oomph. It seems to have gone down well in Spain, with a signature serve of a G&T with a slice of ginger in summer and a cinnamon stick in winter: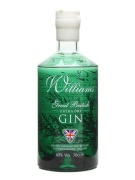 Nose: Big spicy punch – cinnamon and ginger right up front. Behind that there's crushed juniper and sweet nutmeg.
Palate: Dry, with lots of dry spice, dried orange peel and hints of woody bitterness. Sweet liquorice sits underneath it all.
Finish: Dark, woody spice with dark fruit and sweet black liquorice.
Comment: A rather ballsy gin that sits firmly in the 'spiced gin' category in my brain.
We finished off the tasting with a pair of almost-sold-out special edition vodkas. Chase have been producing a variety of fruity spirits, from vodkas to liqueurs, which have gone down rather well, but one area they've not investigated much is wood-aged spirits. As a start along that path they released two barrel-aged vodkas last year – one from an Islay cask, sourced from Laphroaig, and one from a Kentucky Bourbon cask, the origin of which remains undisclosed.
They filled the casks at full still strength, 96%, and left them for between 2.5 and 3 weeks – a length of time that shocked us when we tried them, as they managed to drag out a large amount of flavour in a very short time. First up was the Islay Cask Vodka, diluted to a bottling strength of 46%: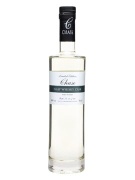 Nose: Gentle smoke and medicinal hints, with pine, earth and lots of minerality.
Palate: Soft and creamy. Very sweet with gravelly hints, vegetal notes and lots of peppery spice.
Finish: More pepper and sweet grassiness.
Comment: Very much not a peated vodka, but a lightly smoky spirit with lots of spice on the finish.
The Kentucky Bourbon Matured vodka was quite a different beast: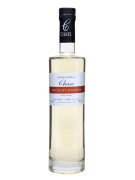 Nose: Vanilla fudge and caramel, with vegetal notes, spice, pepper and a medicinal edge.
Palate: Soft, sweet caramel, mint toffee, cracked pepper and lots of alcohol heat – it is bottled at 62.4%. With a touch of water the heat disappeared, replaced by bolstered sweetness and sharp fruit.
Finish: Lots of pepper with a touch of mint.
Comment: A bit of a beast undiluted, and packed full of flavour – beautifully sweet caramel notes with some fresh herbiness.
However, this is not the end to their cask ageing experiments. They've worked with a local brewer to produce a barley wash, have distilled it, filled it into casks, and have hidden it in their warehouse. It'll be three years old soon, and legally a whisky. More news when we hear it…
Many thanks to James Chase and the Chase Distillery Company for another marvellous tasting.  We await their future work with keen interest.