It's June again and with it comes the celebration day for that most classic of British 'summer' drinks – World Gin Day: Saturday June 15th.
It's grown again this year and there's a new World Gin Day website allowing you to search for events that are happening near you. There are rather a lot of things going on…
As with last year I've been keeping an eye on new gins that have been appearing on our shelves and have a few suggestions for some interesting bits and bobs to try: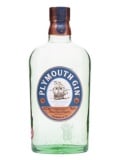 Plymouth Gin – A strange one to start off with, as it's definitely not a new gin. However, they've had a bit of a revamp over the last 12 months, ditching the old square bottle and going to something slightly more elegant. The spirit itself hasn't changed and it remains the default choice of my drinks cabinet. On the nose it's well balanced, with citrus supported by spicy juniper and coriander, and to taste it's focused on the juniper, with some sweet spice creeping in around the edges. Versatile and a good standard gin for making negronis.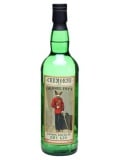 Cremorne 1859 Colonel Fox's Gin – I'm a sucker for interesting packaging and this one grabbed me from the moment it appeared on my desk. It has a fox in military uniform on the front, with a sword. Fortunately, it's also a great gin. It's one of the many made at Thames Distillers in Clapham and Charles Maxwell and his team know their way round a gin recipe. On the nose the traditional citrus and juniper combo is combined with coriander spice, black pepper and a touch of sweetness. On the palate it's quite oily and heavy, with spicy juniper, sweet cinnamon, butter and a touch of Maya Gold chocolate (spicy orange). It makes a great Negroni.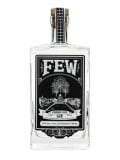 FEW Standard Issue Navy Strength Gin – I've written a chunk about FEW on the blog recently, but their Navy Strength Gin is the entry in their range that stands out most for me. It's not only bottled at 57.1% but also uses their own spirit, giving it a complexity that can punch through the flavours of tonic water. On the nose it's got lots of sweet liquorice balanced by sour citrus and black pepper spice. To taste it's very sweet and herby, with the flavour of the spirit coming through. Great in a gin and tonic, it also makes a good negroni.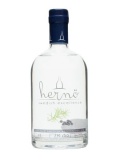 Hernö Swedish Excellence Gin – A gin that might well be able to claim the accolade of 'first Swedish produced London Dry Gin'. They, like FEW, produce their own spirit, basing it on wheat, and are very much a craft distillery, filling bottles and sticking on labels by hand. On the nose there's sweet anis up top, supported by spicy juniper, pine and green leaves underneath. To taste it's interestingly herbal and spicy, with lots of pine and nutmeggy juniper, along with a gentle sweetness. This one works well on its own, with the herbal flavours diluting nicely with a cube of ice. The sweetness also holds up quite well in cocktails with strong bitter flavours. Like a negroni…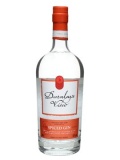 Darnley's View Spiced Gin – A gin from a whisky producer, although one of the rare ones produced by an independent bottler rather than a distiller. Also, it's a brand extension for the folks at Wemyss, complimenting the regular Darnley's View with this spicier variant. On the nose it has sugar syrup, sweet lemons and big, spicy juniper, along with some floral hints and some earthy ground spice. On the palate it's thick and syrupy, with bitter woody spices, citrus and (naturally) more juniper. This works rather well with a spot of ginger ale (the joys of a gin buck), as well as adding something a bit different to a negroni.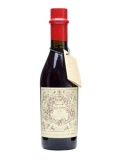 As you might have noticed, I quite like negronis. Recently we've managed to grab hold of something that has upgraded my Negroni making quite considerably – half bottles of Carpano Antica Formula. Commonly acknowledged, for good reason, to be one of the finest vermouths on the market, it's been hampered for those who don't drink that much in the way of sweet vermouth by its litre bottle – vermouth, like the wine that it's based on, doesn't last forever once opened and drinking a litre when it's only used in cocktails in your house sometimes leads bottles to go stale. However, a half bottle is much easier to use in time. Unfortunately, I now go through a couple per month…
Anyways, it's world gin day on Saturday – celebrate responsibly and preferably with something ginny.