July 31st is a bit of a strange day in the booze calendar. While it's often seen as a sad day in principle, it's increasingly being celebrated.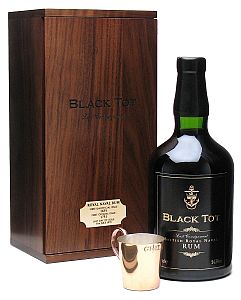 For those not in the know: July 31st 1970, 42 years ago today, was the final day of issue of the Royal Navy's rum ration. Nicknamed Black Tot Day there were various celebrations at the time, with mock funerals, special stamps and general lamentation of the passing of tradition. Luckily it's stuck around in rum tradition and gives us another excuse to celebrate sugar cane spirits.
Back in 2010 our sister company Speciality Drinks used the occasion to launch Black Tot, a rather tasty blend of original naval rum, and last year we held our own celebration with a rum tasting down at our shop. Unfortunately due to our temporary move out of Vinopolis we couldn't do the same this year, so it's down to me to find some rum and do some toasting.
It's a hard life.
Here's a few rums from our shelves that should do for a spot of Black Tot Day related drinking: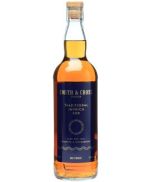 Smith and Cross – one for cocktails or the mildly masochistic. Smith & Cross is a blend of medium bodied Plummer style rum and heavy Wedderburn that mixes rich sweet, rich and massively pungent flavours. Younger than old school naval rum and more vibrant, it mixes well with fruit juice and should make a stonking swizzle or daiquiri. If you're after a more complex and challenging sipping rum then this is a good'un – butterscotch, black treacle, a hint of farmyard, overripe fruit, big woody spice, floral notes and a thread of mint running through the middle. I'm scared of it but still keep going back for another taste.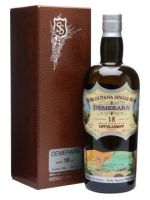 Silver Seal Uitvlugt 1993 – An 18 year old single cask rum from Silver Seal, an Italian company that we know better for their single cask whiskies. We've finally managed to track down some of their rums, and I chose this one because I like the name of the distillery. As far as I can tell it's pronounced 'Eye-flot' and it's one of the various Guyanian distilleries that were amalgamated under one roof in the name of the Demerara Distillers in the 1990s. While the company has all the stills from all the old distilleries of Guyana in one place now and can produce intricate blends, this is an old school single distillery rum, bottled last year. It also looks rather good, even if they do spell Uitvlugt wrong on the label…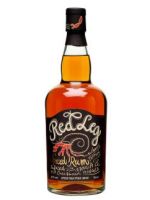 Red Leg Spiced Rum – Not quite a real rum, scraping in at the minimum 37.5% ABV, but part of the rich tradition of spiced rums. Ever since the much-loved old formulation of Sailor Jerry (which we have a few bottles of still) was replaced, the race has been on to bring out something with a similar profile. This is the first one that we got in that fit the bill and resident 'sweet drink' specialist (aka person who we bully into trying the sticky things) Michael graded it as 'pretty good' and his summarised tasting note is 'tastes like cake'. Not quite as packed with vanilla as old skool Sailor Jerry and a tad spicier it works well as the base for The Cuban, incidentally my brother's favourite drink – Spiced Rum, Coke and a big squeeze of Lime. It's all the rage in Canterbury, I hear…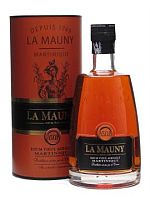 La Mauny VSOP – Something a bit different for this last one, a rhum from Martinique in the Agricole style, as is typical of many of the formerly French Caribbean islands. Rather than using molasses as a base, the bits left over after refining sugar, Agricole uses fresh sugar cane juice, the raw ingredient for sugar production. This makes for quite a different spirit, much more flavoursome and often quite pungent, although one that is unpredictable as it ages. This one is aged and has turned out rather special. It's called VSOP in reference to cognac and you can see why – it's elegant, delicately spiced and very brandy like. One for lovers of aged grape spirits and even those who like elegant and spicy whiskies.
If none of those tickle your fancy we do have a 'few more' rums over on the website…
We've also got a page with some more suggestions and a bit of history about Black Tot.