Sweet, aromatic Lillet Blanc has been a fixture on bars and dinner tables across France for more than a century. While this icon of bon vivant-ery is also exported around the world there is some confusion about how best to drink the classic Bordelais aperitif. Being a blend of Sémillon and Sauvignon Blanc from Bordeaux, fortified with sweet and bitter orange liqueurs, Lillet is an aromatised wine a little like vermouth – perfect for stimulating the appetite and rounding out a good cocktail.
There are of course many ways to enjoy Bordeaux's favourite aperitif, but these are three of the best.
Drink nicely chilled before dinner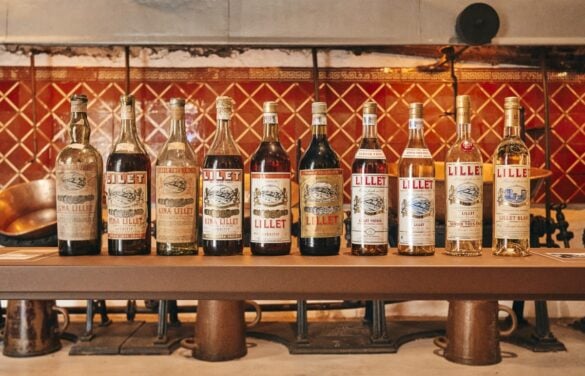 Paul and Raymond Lillé broke into the aperitif business in 1887 after more than 20 years making liqueur and trading wine in the Gironde. Their original recipe – known as Kina Lillet – was bracingly bitter, with a healthy dose of added quinine. This exotic ingredient is the same stuff that lends tonic water its distinctive bitterness and anti-malarial qualities. It also has an appetite stimulating quality that made Lillet a perfect choice for an early-evening sharpener. Over time, they reduced the quantity of quinine in the recipe and Kina Lillet evolved into the softer Lillet Blanc we enjoy today.
Bottlings from the mid-20th century still turn up at auction from-time-to-time with the words 'serve very cold' written around the shoulder in insistent block capitals. Today, the most popular way to take Lillet is well-chilled or over ice with a twist of lemon, ideally in the hour-or-so before dinner is served. The light acidity and whisper of bitterness make it an ideal way to raise your spirits and whet your appetite as afternoon turns into evening.
In Bordeaux it remains a popular choice for apéro – a pre-dinner drink usually accompanied by a snack to kick the night off properly. For pairing purposes it's good to treat Lillet Blanc like a sweet white wine, matching its orchard fruit and citrus with contrasting flavours like soft cheese, pâté or salty Bayonne ham.
Serve it long with tonic
Fortified wines are a gift for the lower-ABV drinker. Possessing a little more body and resilience than table wines, they can bring the depth and complexity normally supplied by spirits to a highball or a Collins.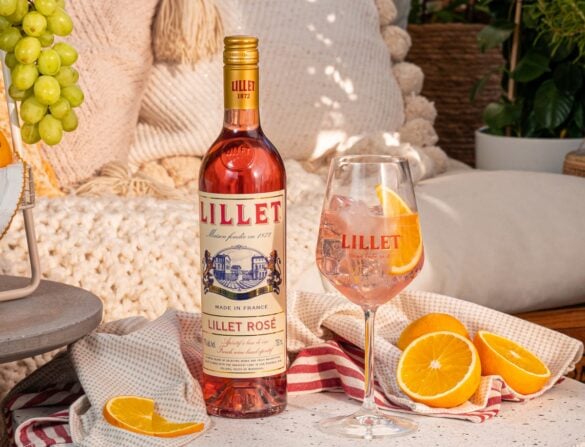 This simple combination of Lillet Rosé and tonic water is bright and summery with a palate full of berries and citrus. Introduced in 2011, Lillet Rosé combines the base wines used in Lillet Blanc with Bordelaise Cabernet Sauvignon and Merlot. The classic Lillet orchard fruits and herbs are present and correct, accompanied by strawberry, pink lady apples and a gentle note of oak spice.
Ingredients:
50ml Lillet Rosé
75ml tonic water
Directions:
Grab yourself a highball or wine glass, pack it with ice and pour the Lillet. Then top with tonic water – no need to measure, you can just eyeball it – and garnish with a slice of orange or grapefruit. Give it a little stir with a bar spoon, or similar, to make sure the Lillet doesn't just sit at the bottom of the glass, and serve immediately.
This is very much an afternooner, but you can dress it up for the evening with a slug of your preferred dry gin if the need arises. Plymouth performs admirably here, as it always does.
Shake up a cocktail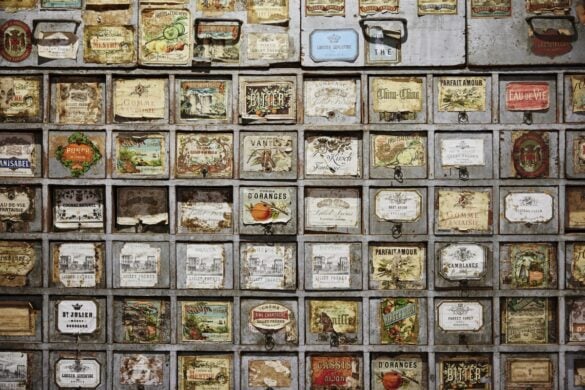 It's not as common a sight behind the bar as its cousin vermouth, but Lillet still makes a welcome addition to any number of classic cocktails. Those fragrant orange oils and characterful Bordeaux wines offer fruit and freshness that has a civilising effect on more intense spirits. This is particularly true in the case of the below combination of gin, Lillet, triple sec, lemon juice and absinthe.
The Corpse Reviver No.2
The Corpse Reviver No.1 is a slightly wobbly combination of Cognac, Calvados and sweet vermouth that's more commonly found in old cocktail books than on contemporary menus. In a rare instance of the sequel being far, far better than the original, the Corpse Reviver No.2 first appeared in the 1920s and remains a favourite among bartenders and those-in-the-know to this day.
Ingredients:
20ml Beefeater gin
20ml Cointreau
20ml Lillet Blanc
20ml lemon juice
2 dashes absinthe
Directions:
Put some cocktail glasses in the freezer in advance of happy hour, so they get nice and icy. When the time comes, take them out and throw you absinthe in the glass. A lot of recipes for this cocktail call for an absinthe rinse – in which the green stuff is discarded – but feel free to leave it in for the full effect and to get your money's worth.
Combine the rest of your ingredients in a shaker with plenty of ice and given them a good, hard shake. Fine strain – use a tea-strainer or one of these – into the chilled cocktail glass and serve. A twist of orange peel makes a nice garnish, but the drink works just fine without it.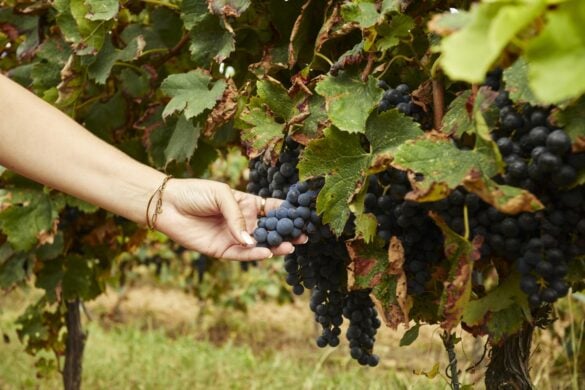 Here we find one of the great strengths of Lillet as a cocktail ingredient. Its sweet, grape-y character rounds off the assertive botanicals in the gin and absinthe, bringing length and texture to this cult classic. Be careful with this one though. As the great Harry Craddock says in The Savoy Cocktail Book 'three of these taken in rapid succession will un-revive the corpse.' Wise words.