At the moment there are a lot of articles around talking about the trends for 2022.  Like any other drinks retailer, we are also conscious of what is happening out there in the big wide world and like to look at what is popular at the moment.  However here at the Whisky Exchange (as with everything) we take it one step further and like to look not only at what is trending now on a larger scale, but also the exciting micro trends bubbling underneath the surface that might eventually becoming much bigger.
We could talk about rum becoming the next big thing or cask finishing whisky being hot to trot in 2022,  but we already told you rum would be the next big thing years ago and you can all see that cask finishing is becoming increasingly more popular. Instead, we thought we would give you an insight into some of the more quirky and less obvious things that are happening out there. 
How do we work out what's next?
When we look in our crystal ball, we pull information from a variety of sources.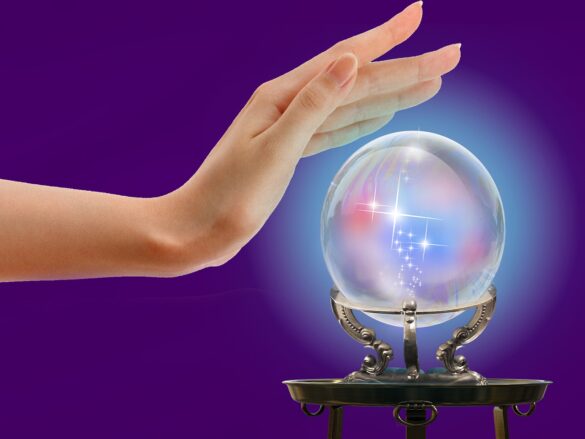 Firstly we look at sales: what is starting to move on a category level that wasn't moving before.  We look at both retail and bars for this – identifying trends is a great excuse to go out to bars to see what bartenders are playing with and what they and their customers are getting excited about.
We also talk to our customers – you! – both online and in real life. We spend time in our shops to see what people are buying and interested in.
We also have more than 20 years' experience in the industry, so we do also have a good idea ourselves of what is happening in the market. All of this combined gives us a unique insight into what to look for.
Here are a few things that have caught our attention for 2022 – keep an eye out or jump in before everyone else:
Bitter is Better
Amaros, bitters and aperitivos are hot right now. People have got a taste for that little bit of bitterness in a tonic or a juniper-led gin and they are branching out from old favourites to play around with different styles of bitter drinks.  Some of our favourites are: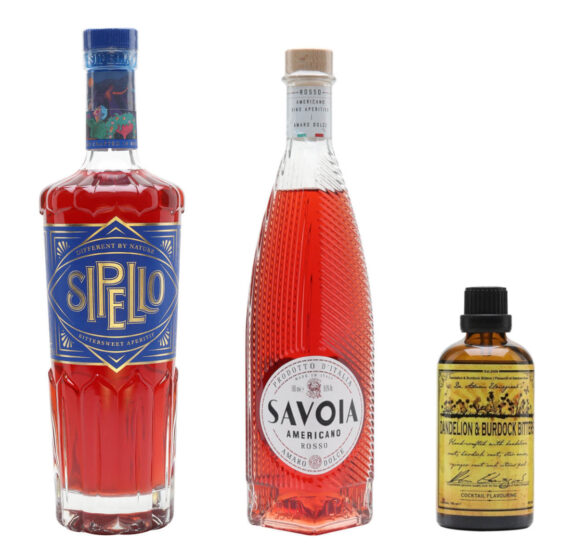 Sipello: swap out your Aperol for this British-made alternative.
Savoia: if you want to dip your toe into the world of amaro try this slightly sweeter and more approachable one.
Bitters: spice up your G&T or any cocktail with our great range of bitters [Ed: fruity and herbal bitters are a great addition to add a new dimension to a G&T – Dandelion & Burdock is a standard addition for me]
Drink Young
We often think that the older the spirit, the better quality and the more complexity but that is slowly changing.  There's an amazing array of flavours out there in young and unaged spirits and with people wanting more bang for their buck, there are some amazing young spirits that will shake up your everyday drinking.
Pisco: it's all about grapes!  Pisco is just one example of young, grape-based spirit that you can easily mix to create fantastic long drinks.
Mezcal: it's not all about smoke! Dive into mezcal and there is an array of flavours waiting for you to discover, from rich and fruity to spicy and savoury – everyone else is drinking tequila, why don't you break the mould?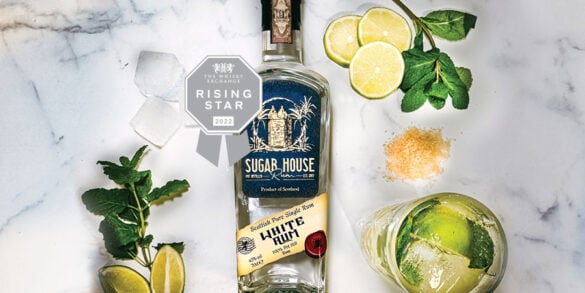 Unaged rum: unaged rum can have buckets of flavour! Try some of the amazing agricole and other sugar-cane juice rums out there or even go for our Rising Star 2022 – Sugar House white rum from Scotland – to add a bit of attitude to your drinks.
Vodka: it's starting to make a comeback…and it has flavour! No longer is vodka all about how many times it has been distilled or filtered, we want vodka with flavour and we are getting it. And we're not talking flavoured vodka, but vodka that's all about what it's made from, be that grain, potatoes, grapes…or even agave!
Sustainability
We all want to shop smarter and be more responsible when it comes to our environment.  At The Whisky Exchange we are working to hero and promote all the amazing distilleries and wineries out there who are working smarter, from B-Corps to net-zero supply chains and all that lies between.
The past few years have seen many more companies embracing sustainable practises and there will continue to be more and more brands out there wanting to move towards a brighter future. As they emerge, we'll make sure to let you know – expect more on this through the year…
Dawn's Final Thought
At the end of the day it is all about what you want to drink whether it is trendy or not, but I hope this has given you a little food for thought. Now get out there and drink some great drinks!
What are you looking forward to this year? Drop us a line on Twitter, Facebook or Instagram and let us know.