Christmas is now frighteningly close, so much so that my Christmas cake has now drunk more whisky than I have*.
If you're still stuck for gift inspiration, or just fancy treating yourself, we've rounded up another 10 drinks-themed presents that are guaranteed to go down a treat. Below you'll find two favourites from Tom's earlier post that are still in stock and well worth your attention, plus eight shiny new options for you to peruse.
Taylor's reserve tawny port – historic edition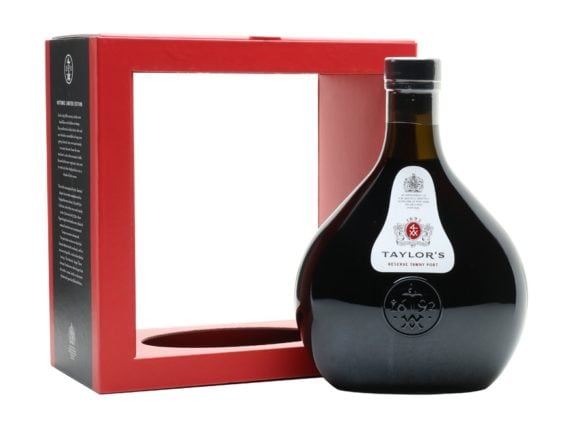 £29.95
Buy now >
Port is a quintessential Christmas drink and this Historic Edition comes in a flat decanter that mimics those used in the early 1700s. The perfect gift for those whose ideal Christmas indulgence is a glass of something lovely while they put their feet up in front of the History Channel.
Filey bay yorkshire single malt – second release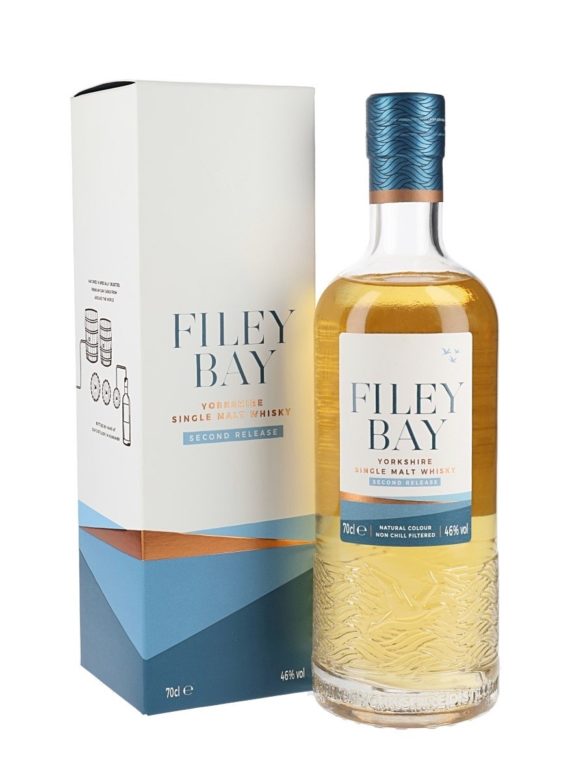 £52.95
Buy now >
A great option if a) you need to buy a present for Sean Bean or any other professional Yorkshiremen and women or b) you know a whisky lover who'd like something tasty they've never tried before. Spirit of Yorkshire distillery released its first two whiskies late this year and we think they're off to a flying start.
Ardbeg 10 Year Old Bone Pack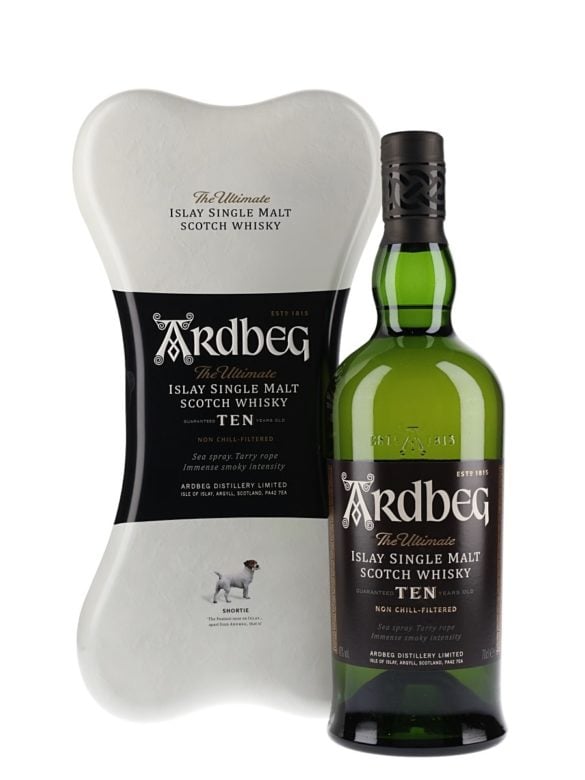 £46.25
Buy now >
Featured in Tom's previous post, this bone-encased** bottle of the deliciously smoky Ardbeg 10 still makes us smile.
**No actual bones are included with this gift pack.
Christmas malt 2019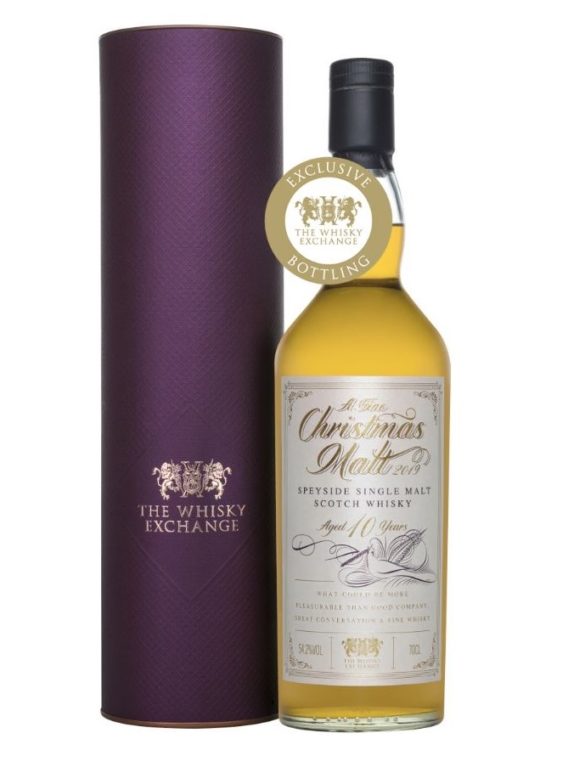 £56.95
Buy now >
You know that moment when you think 'if only I could find something festive, yet good quality, that I can also engrave so it looks like I put a lot of thought into it'? Say hello to our exclusive Christmas malt, which this year is a tasty 10-year-old Linkwood with notes of sugared almonds, cinnamon, toffee and sultana.
Black Cow vodka with 24 carat golden straw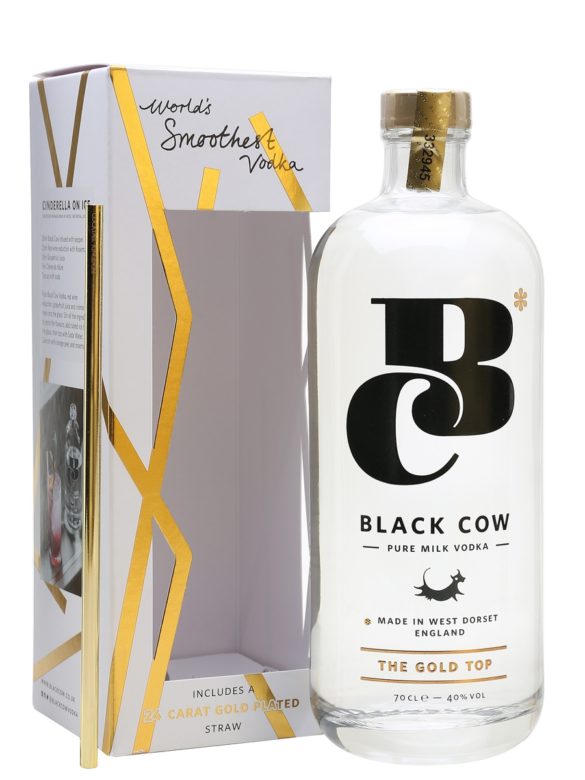 £28.25
Buy now >
Black Cow vodka is a beautifully creamy, top-quality vodka made from whey left over from the cheese-making process. The metal straw included with this bottle reflects the Dorset distillery's commitment to sustainability, and the fact that it's gold-plated adds some suitably festive bling to proceedings.
Japanese whisky tasting set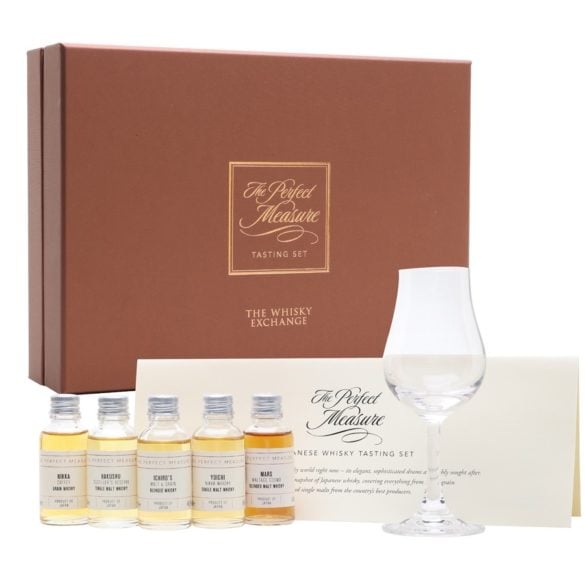 £47.95
Buy now >
Due to its popularity and scarcity, the price of Japanese whisky is continuing to rise – something that makes it extra stressful if you're trying to buy someone a gift and don't know what they'll like. This Perfect Measure set gets rid of all those problems, allowing both novices and connoisseurs to explore five different Japanese whiskies and taste them side by side. It does mean, though, that next Christmas they're likely to pester you for a specific bottle.
Diplomatico Reserva Exclusiva Rum and Chocolate Experience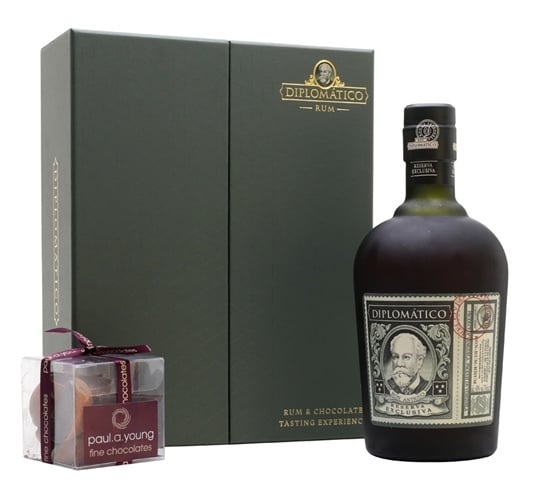 £49.95
Buy now >
Still in stock, and still tasty. As Tom wrote: Reserva Exclusiva is one of our best-selling rums. Aged for 12 years, it's thick and full-bodied – almost dessert-like in texture – as well as delightfully sweet, making it approachable and satisfying for both experienced spirit sippers and budding rum enthusiasts. In this beautifully-constructed gift pack, the rum is accompanied by a box of dark chocolate orange segments from chocolatier Paul A. Young, crafted to compliment the cocoa, espresso and warm-spice notes of the spirit. The pack itself opens into a serving tray, too. In all: a true tasting experience.
Good Together: Drink and feast with Mr Lyan & Friends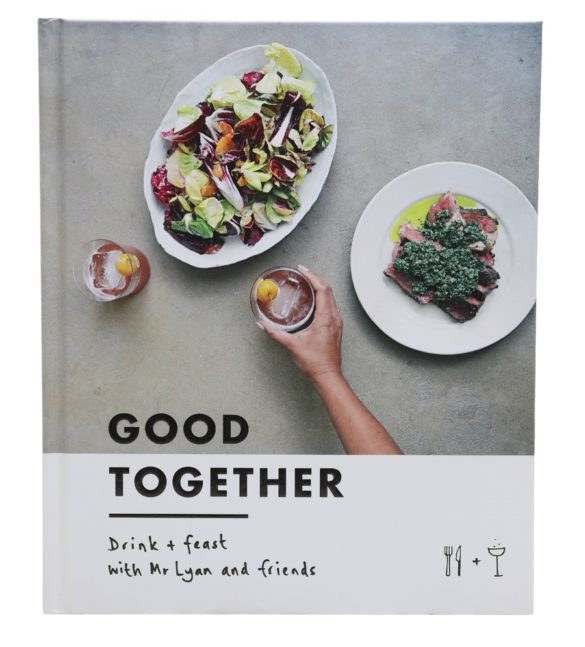 £20
Buy now >
A wonderful book that takes you through how to pair cocktails with food, written by bar-tending superstar Mr Lyan (Ryan Chetiyawardana) and his friends – who just so happen to be top chefs like Nuno Mendes and Richard Hart. Perfect for your foodie friends and anyone who's going to invite you round to dinner in the new year.
Electric Liqueur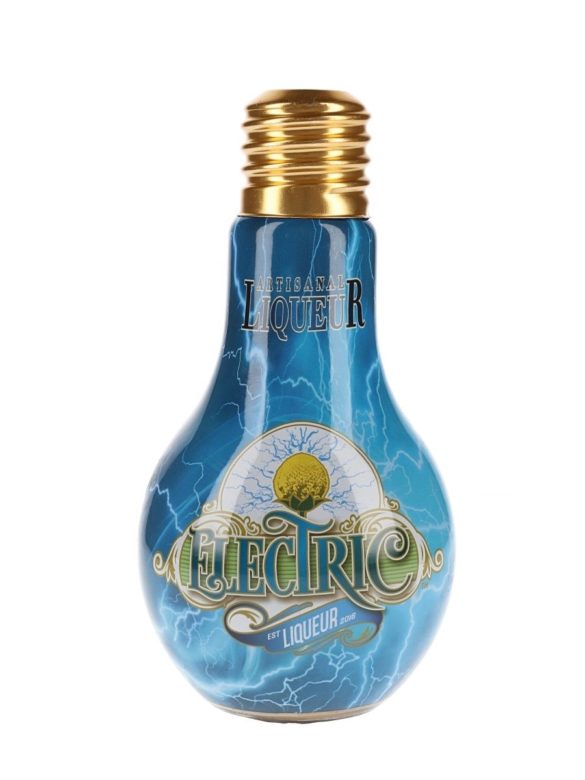 £23.45
Buy now >
If you know anyone who likes exploring new drinks and flavours this is perfect. Made with the 'electric daisy' as one of its botanicals, which stimulates taste buds and can cause a 'popping candy' effect on the tongue, this creamy liqueur will amplify your perceptions of any drink it's added to.
warner edwards mulled sloe gin set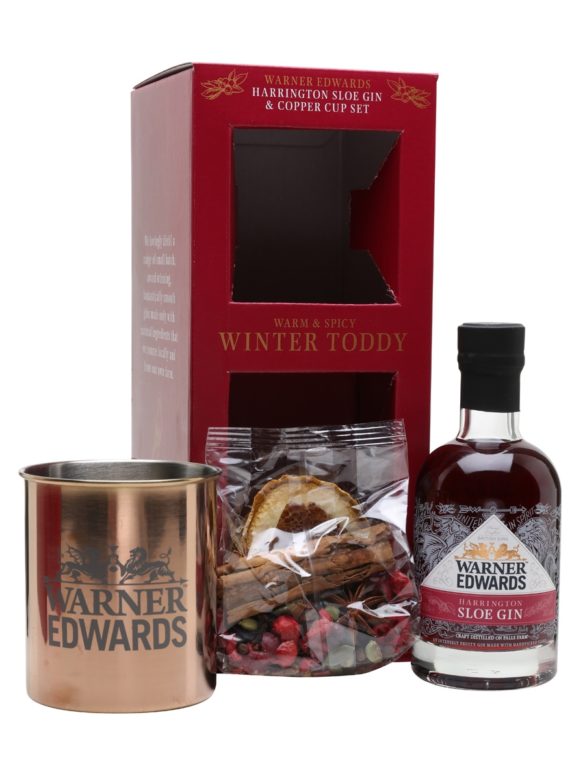 £24.95
Buy now >
Mulled wine is, like, sooooo last year? This warming winter treat for gin lovers comes with a small bottle of sloe gin, mulling ingredients and a copper cup – everything they need for a flavourful festive treat after their Boxing Day ramble.
If none of those take your fancy, we've got loads more gift packs for you to choose from.
—
*This is almost certainly untrue.