How big is a barrel? Or a hogshead, or a butt? Casks play a big part in the making of some of the most famous wines and spirits in the world, but navigating what they are can be confusing. With many different types and sizes in use, each with its own name, how can you tell your hogsheads from your puncheons?
CASK SIZES IN A NUTSHELL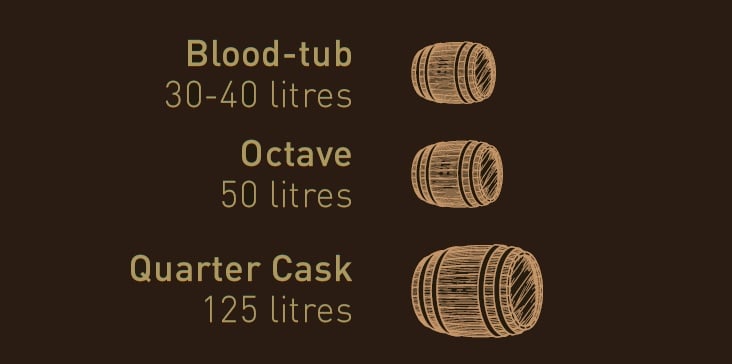 Blood-tub
Starting with the smallest casks, blood-tubs are between 30 and 40 litres in size and are almost never used commercially. Mostly these are used for private casks, allowing for a small, more manageable number of bottles for an individual, but the spirit's intense interaction with the wood limits how long the maturation can be.
Octaves
Just a quarter of the size of an American standard barrel, these 50 litre casks offer intense interaction between wood and spirit, are mostly used for short maturations and finishes.
Quarter casks
A quarter of the size of a butt, these small casks offer a lot more interaction with the wood than larger casks, but still allow for longer maturation times.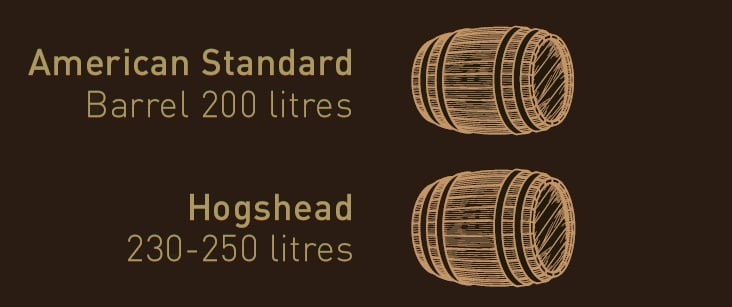 American Standard Barrel
Predominantly used to mature bourbon, these 200 litre casks are most commonly made using American white oak.
Hogshead
Once a measure for wine and ale, these 230-250 litre casks are nowadays popular for maturing whisky. The size of hogsheads means that there is less interaction with the wood than in smaller casks, allowing for a longer maturation period.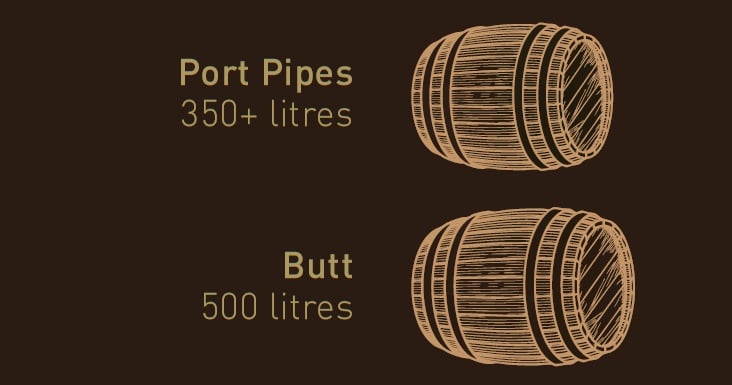 Port Pipe
Anything from 350 litres up, Port pipes rank among the biggest casks used and are usually around the size of a butt. Named for the Portuguese word 'pipa' – meaning cask – these are used to mature port, and have been used to mature whisky more and more in recent years.
Butt
Famously used to mature sherry, Butts are 500 litre casks that have found immense popularity with whisky makers and are often the largest casks in a dunnage warehouse.

Puncheon
At 500-700 litres in size, puncheons are possibly the most varied type of cask. Their size usually depends of what they are being used to mature – sherry puncheons tend to be larger than rum puncheons. On rare occasions, however, you might come across a puncheon that looks completely different, as the name is sometimes used to describe casks made from left-over barrel staves.