Our latest monthly focus is all about the Highland and Speyside regions: the two key whisky areas in Scotland. A lot of whisky guides talk about them having their own distinct style, but we think it's rather misleading, mainly because of the huge diversity of whisky styles found in both regions.
Many people talk about 'rugged' Highland malts – well, I'd give them a glass of floral and grassy Inchmurrin. And if others try to tell me that Speyside is all about elegance and soft fruit, I'd suggest they try something meaty and full-bodied from Craigellachie or Mortlach. The fact is that both regions are capable of producing light, elegant whiskies as well as rich, full-bodied drams and even peaty versions, too.
Everybody thinks of Speyside as a region in its own right, but technically, it's a sub-region of the Highlands, which explains why some Speyside distilleries choose to label their whisky as 'Highland' – step forward Glenfarclas, Dalwhinnie and Macallan. Incredibly, official boundaries for the two regions were only finalised in 2009, despite many distilleries within them being active for 200 years or more.
When it comes to numbers, Speyside wins out. It has 51 distilleries compared with 36 in the Highlands, and it boasts the three top-selling Scottish single malts, too: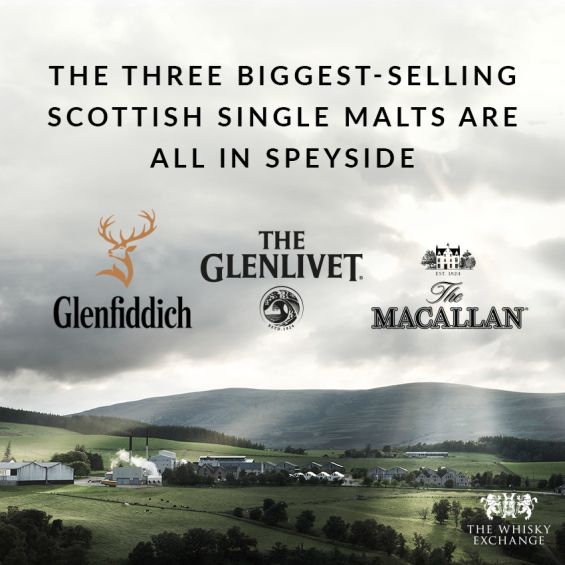 Speyside lays claim to the most expensive whisky ever sold, too: a six-litre decanter of Macallan 'M' that made nearly £400,000 at auction in 2014. It also dominates Scottish single malt whisky production, accounting for nearly two-thirds of it, and almost three times the size of its Highland neighbour: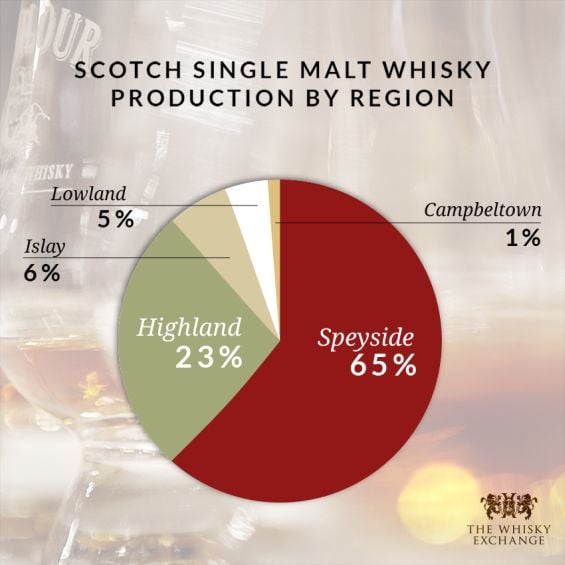 If you tend to stick to just Speyside or Highland whiskies, we're keen to get you out of your comfort zone. Click on our guide, pick your favourite region and whisky style, and we'll recommend a whisky from the 'other' region that we're sure you'll like. Try something new!