One in three people living on Orkney have Scandinavian ancestry, so it was no surprise when Highland Park embraced this heritage with its Warriors Series, a range of whiskies named after proud Vikings: Sigurd, Harald, Einar, and the like. But the next stage in the conquest has arrived: the Viking Legend series, the first of which is Valkyrie, named after the female spirits with the power to choose who would live or die on the battlefield.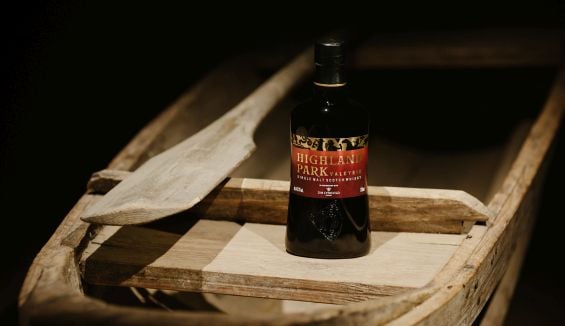 For even more authenticity, the distillery enlisted the help of Danish designer Jim Lyngvild, who can trace his lineage all the way back to the Viking era – his 36th great-grandfather was Ragnvald Eysteinsson, the first Earl of the Orkney Islands. Jim's design for the Valkyrie bottle adds a bold splash of red (a departure from Highland Park's traditional black and silver) to symbolise the blood of fallen warriors.
The whisky itself is bigger and bolder than Highland Park's 12 Year Old. Master whisky maker Gordon Motion says he 'dialled up the peat' with Valkyrie, and that sweet, aromatic smoke really comes through on the palate, along with plenty of spice and fruit – the 12yo seems rather refined in comparison.
Gordon adds that Orkney's topography has an impact on its whisky, too: 'There are very few trees on Orkney, so you'll find gorse, bracken and heather in our peat,' he says. 'It gives a much sweeter, more floral character than, say, Islay peat. It's like an incense stick – still very smoky, but it gives you an aromatic, floral note.'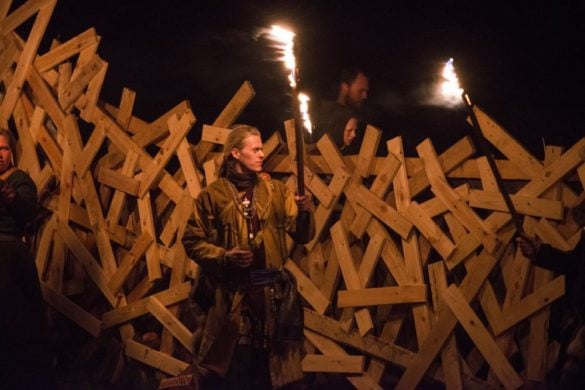 2018 will see the next release in the Viking Legend series – Valknut – named after the tattoo the Valkyries used to identify the special warriors fit to join Odin's army, while Valhalla, so named after the hallowed Viking afterlife, will complete the trilogy in 2019.
Keep an eye out, too, for new branding and packaging for the Highland Park core range. The liquid will remain exactly the same, and the age statements will stay, but the 10yo will be called Viking Scars; the 12yo will become Viking Pride; while the 18yo will be known as Viking Honour. Click here to see our extensive range of Highland Park whiskies.