Let's be honest: we've ended up in gin overload, haven't we? On average, we get sent information on more than 50 new gins every month, and that's in addition to the 450 gins we already sell. Sometimes it's impossible to know where to begin, but every now and then a new one comes along that makes us sit up and pay attention. The gin in question is Hibernation, and we visited its home, in a very wet and very remote part of Wales. It was worth the journey.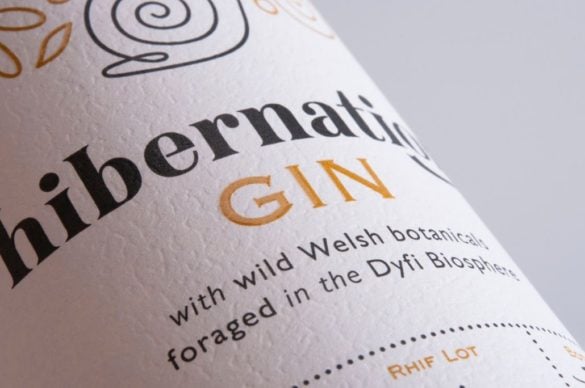 For brothers Danny and Pete Cameron, founders of Dyfi Distillery in the tiny village of Corris, it's the unique geography and climate of the UNESCO World Biosphere surrounding them in the Dyfi Valley that gives them a botanical advantage. Around two-thirds of the botanicals used to create their gins are hand-foraged locally by Pete and are used fresh, not dried, so you could say this is as seasonal as gin gets. Hibernation, uses late-season botanicals including wild crab apples and blackberries. Their other gin, Pollination, is made with botanicals including chamomile, lemon balm and rowan berry.
The Big Friendly Gin
Pete waxes lyrical about the native bog myrtle – a plant which sounds like the BFG should have included it in his Frobscottle. Thankfully, it doesn't have same gas-producing properties, but it does grow in abundance at the Cors Dyfi Reserve, home to the Dyfi Osprey Project. In exchange for a little bog myrtle from the reserve (taken mainly from bushes overgrowing the boardwalks), the distillery makes a donation to the project.
There's nothing growing in this part of Wales that Pete hasn't tried distilling, but of course not everything works…grass, for example! In the tiny distillery, housed in the Corris Craft Centre, you bump into all manner of experimental distillates. You'll also find a rather impressive barrel from acclaimed port producer Niepoort, which contains the Hibernation gin that has been aged over the winter.
wonderful aromas
The barrel, previously home to delicious white port, offers headier scents than you would usually associate with gin, and it's these wonderful aromas and flavours steeped into the wood that contribute to plenty of characterful layers – fresh, fruity, spicy and herbal all at the same time.
With just one distillation per week, this gin is limited, but it's well worth getting your hands on a bottle. Buy one here.