A new month means a great whisky deal to tell you about, and for February, we're spreading the word about Craigellachie 13 Year Old – and we've knocked £4 off the price.
Distillery bottlings of Craigellachie were few and far between until 2014, but then three new age-statement releases appeared for the first time: the 13 Year Old, a 17 Year Old and a 23 Year Old. All three received critical acclaim and all three share Craigellachie's robust, meaty character.
I visited Craigellachie two years ago and the Dewar's team were proud of the full-flavoured spirit that this Speyside distillery produces, describing it as the 'bad boy of Speyside'. The 13 Year Old is the baby of the range, but it still delivers a full-flavoured, punchy style that is a world away from the more genteel whiskies you can find in the region.
This is what I thought: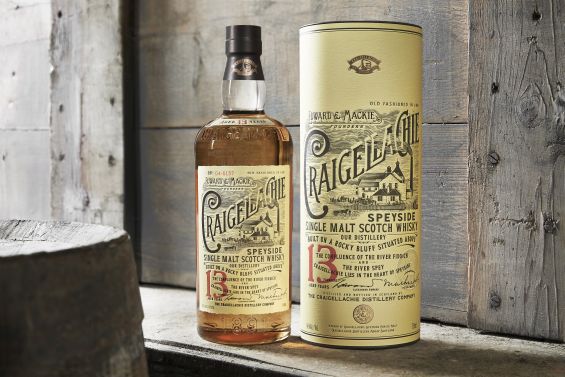 Nose: Big tropical-fruit aromas at first – mango and pineapple – followed by sweet and savoury notes of ham glazed with Demerara sugar and a whiff of barbecue smoke.
Palate: More sweet fruit, tempered by savoury smokiness. Punchy and full-flavoured, with the meaty smoke balancing well with the refreshing tropical fruit. Mouth-filling texture; makes a statement!
Finish: The smoked-meat notes gently fade, along with a hint of spent match.
Craigellachie 13 Year Old is our February 2016 Malt of the Month, and is £4 off, priced at £37.95. Buy a bottle today!