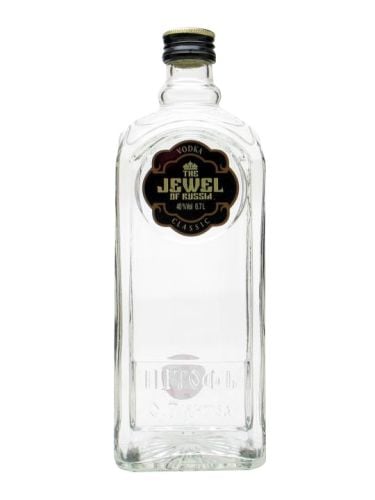 We're approaching the height of summer, so what better than a delicious Russian vodka for August's Spirit of the Month. Jewel of Russia Classic is a full-bodied vodka that is rich and creamy with a spicy kick – perfect sipped solo or used as a cocktail ingredient – and best of all, we're knocking £3.40 off the price of a 70cl bottle, down to just £16.95.
Jewel of Russia Classic is made with winter wheat and rye, then undergoes a five-step 'slow-flow' filtration process through special charcoal made from peach and apricot stones. The picturesque distillery is located near Chernogolovka in the Moscow region, and has become the largest alcohol enterprise in the area, occupying 25,000 acres of land and employing 2,500 people.
It is a multi-award-winning producer, too, with nearly 50 medals awarded worldwide. Chernogolovka distillery sources its water from three artesian wells, all more than 100 metres deep.
Here's what we think:
Nose: Fresh and clean, with creaminess and refreshing lemon-peel character.
Palate: Soft and creamy. Lovely rich, buttery texture, then spicy pepperiness arrives to freshen things up. Great balance.
Finish: Clean with gentle spiciness, this fades softly, with none of the harshness you find in some vodkas.
Comment: Well-made vodka with enough punch to make its mark in a cocktail, but smooth enough to sip neat. Great all-rounder.
Jewel of Russia Classic Vodka is available now from The Whisky Exchange website, down to £16.95 a bottle.