March is the month when the UK whisky festival calendar starts up again. From here until October the schedule is pretty full, with shows up and down the country from Bristol to Speyside. As you might expect, we have something to do with a few of them, so here's a quick rundown of some dates for your diaries.
The Whisky Lounge London Weekender

After a hugely successful first year, TWL will be returning to Oval Space in east London on 11 and 12 April for another weekend of whisky, food and music. There are three sessions on Saturday and Sunday, and they've already got exhibitors confirmed from around the world. We'll also be there, running a shop packed with all of the whiskies available at the show. Here's a peek at what happened last time:
You can find tickets and more information about the event over on The Whisky Lounge website.
Dramboree

This will be the third year of this whisky festival, and unlike a regular whisky show it's a weekend away with a group of whisky fans, for three days of spirits-related shenanigans in Scotland.
The full details are still secret – although the titbits that the organisers have revealed to us are very exciting – but as long as you can get to Edinburgh for lunchtime on 3 July, they'll take care of transport to and from the event, dropping you back by 2pm on 5 July. Last year there were tastings, a trip to Glengoyne, swimming in Loch Lomond and lots of whisky to try, and this year looks to be even better – I'm already signed up.
TWE are getting involved again, with a festival bottling and some sponsorship. We're still choosing the whisky, but last year's sold-out Ledaig went on to win a gold medal at the Independent Bottlers Challenge, so we've got form when it comes to selecting something tasty.
There aren't all that many tickets left, so don't delay – you can get them from the Dramboree website.
The Whisky Exchange Whisky Show 2015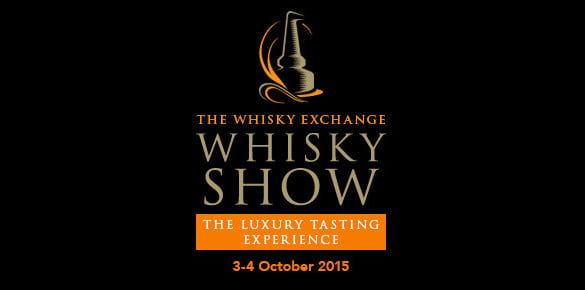 And last, but far from least, there's a little event happening in October – The Whisky Exchange Whisky Show 2015: we're back, we're bigger than ever, and tickets are on sale now.
2015 sees us moving to a new venue, Old Billingsgate, having grown too big to fit into our old home of Vinopolis, but other than that things will be the same as usual – more whiskies to try than anywhere else in the UK, incredible Dream Drams, once-in-a-lifetime masterclasses, great food and cocktails, and more whisky personalities than you can shake a stick at.
To add to the temptation, here's what happened last year:
Early-bird weekend tickets are about half sold, with only 100 left, and as one of the most common 'complaints' about the show is that there's too much to do in a day, we recommend that you get one – they're available over on the show website.