For something a bit different, we explored grappa for the first time at our latest Vinopolis tasting, ably guided by expert Nick Hopewell-Smith.
It's fair to say grappa has a bad reputation. At the tasting, we unanimously agreed this is most likely down to first impressions – that complimentary glass you're given at the end of meal in an Italian restaurant that is almost always the cheapest available and tastes like firewater. Yes, there's bad grappa – just as there's bad whisky, vodka or any other drink – but with the Italian spirit not as readily available as the more well-known spirits, very few people get to try a good one.
First produced around the fifth century, grappa is made using the leftovers from the winemaking process: the pomace, consisting of the skins, seeds and pulp, but ideally not the stems as these add an unwanted bitterness (and in most cases have been removed in the winery already). Boiling water is added to the pomace (or vinaccia) and distilled.
Despite its reputation, grappa is seeing an upturn in fortunes, the caffè corretto culture (having an espresso with a shot of grappa) is on the rise, as is the spirit's use in cocktails.
Six of the nine grappas (well, eight grappas and a liqueur…) at the tasting were from Nardini, an independent family-owned company, and home to Italy's oldest distillery – established in 1779. They produce two styles of grappa in two locations in the Veneto region: pot-still grappa is produced at the firm's historical home of Bassano del Grappa and column-still grappa at the newer distillery in Monastier. It is estimated than 22m bottles of premium grappa are sold around the world each year, of which Nardini produce 4.5m, so despite being independent, they remain a major player in the market. One interesting fact is that 90% of Scotch whisky is exported, whereas 90% of grappa is drunk within Italy – thankfully they don't seem to keep all the good stuff for themselves!
Nardini Bianca was introduced in 2013. Made from grapes grown in Veneto and Fruili, this is a combination of grappas distilled in a column still at Monastier and in a pot still at Bassano. Rested for a year in stainless steel, it is then watered down to the required strength.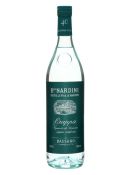 Nose: Grassy and vegetal, with notes of melon and Stilton.
Palate: Fruity and vegetal, with notes of pineapple, white chocolate, eucalyptus and grass.
Finish: Medium length with the vegetal and grassy notes continuing to the end.
Comment: A good introduction to the range, Nardini's entry-level grappa is easy to drink, not overly spirity and certainly no firewater. For me, it was too subtle; I preferred the higher strength version we tasted afterwards.
Top drinks writer Dave Broom says this is his benchmark grappa. Made from the same distillate and from the same stocks as the 40%, this has less water added during the reduction process. This was the original Bianca until the 40% and 60% variants were added last year.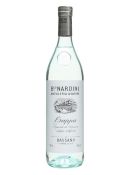 Nose: Grassy, with lemon meringue, melon and Raclette.
Palate: Creamy texture, with notes of melon, eucalyptus and grass.
Finish: Medium to long with a grassy character.
Comment: This has all the hallmarks of the 40%, but with everything turned up to 11. The flavours are more intense and the finish longer.
To contrast with Nardini's Bianca, Julia Superiore is more of a commercial brand. Not made in one distillery, Julia source the spirit depending on who can sell them the right quantity at the right time, so batch variation should be expected.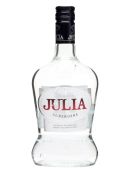 Nose: Overtly spiritous, but retains the grassy and vegetal notes associated with grappa.
Palate: Very sweet, but flavours are rather subdued and the vegetal notes are greener and more leaf-like.
Finish: Short to medium, with the flavours dissipating to leave a drying finish.
Comment: The sweetness that hides any spirity notes on the palate. For such an inexpensive grappa, this is drinkable and has none of the harshness I was expecting.
This is produced from a combination of grape varieties grown in Friuli and distilled entirely in pot stills.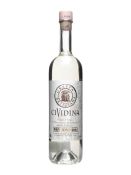 Nose: Intensely floral nose with geraniums and tobacco evident.
Palate: Subtle on the palate with a large amount of sweetness and an overriding honey-blossom note.
Finish: Medium in length and drying, but with a floral note continuing to the end.
Comment: A different style to the grappas we had tried before, with the floral notes rather than the grassy style of the Nardinis.
Our only grappa of the evening to be distilled from a single grape variety, this is made exclusively from Moscato, one of the few that actually tastes of grapes.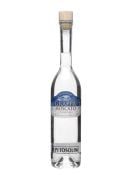 Nose: Powerful and very Moscato-like, with notes of grapes and lemon zest.
Palate: Rich, with grapes, lychees and Turkish delight all prominent.
Finish: Medium in length with the lychee note continuing to the finish.
Comment: My style of grappa – Moscato and lychees are among my favourite flavours. Not very complex, but easy to drink, and tasty, too.
The best-selling product from Domenis, a family-owned company established in 1898, this is a blend of three red-grape varieties: Merlot, Cabernet Sauvignon and Refosco, all distilled in a pot still.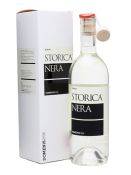 Nose: Lots of tertiary aromas, with forest floor and subtle cheesy aromas intertwined with honeysuckle.
Palate: Warming, with an oily texture and notes of farmyard and fresh strawberries.
Finish: Long, with the strawberry flavours outlasting the farmyard notes.
Comment: This isn't going to be everybody's cup of tea, but the mixture of fresh strawberries and earthy farmyard notes really work for me.
Introduced last year at this strength, Nardini's Riserva is made from the same distillate as the Bianca, but is aged for at least three years in Slavonian oak barrels.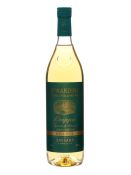 Nose: Rich and noticeably less vegetal than the Bianca with orangey, Jaffa Cake aromas.
Palate: Soft, with a combination of apple pie, cinnamon, white chocolate and wood tannins.
Finish: Medium in length, with cinnamon the last flavour to disappear.
Comment: The grappa of the evening for me. This is wonderfully easy to drink, with no harshness and complexity I've never experienced with grappa before.
The less watered-down version of the Riserva was the original expression until the 40% was introduced.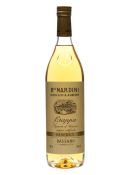 Nose: Richer than the 40%, with more intense marmalade.
Palate: Warming, with the vegetal note that was missing from the 40% along with clove and pear.
Finish: Medium to long, with the clove spiciness left.
Comment: A bit too much for me personally, but some will love the rich spiciness – if I was tasting these on a cold winter's day, I may be with them.
Not actually a grappa, Mandorla is made by adding bitter-almond essence and cherry distillate to the bianca.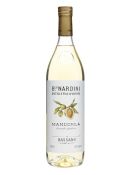 Nose: Wow! Intense nose of Dr Pepper and cherry Bakewells.
Palate: Continues where the nose left off. It's sweet and rich with the Dr Pepper and cherry Bakewell still there.
Finish: Medium length, with the aftertaste of Dr Pepper, with some warmth from the alcohol.
Comment: This was a hit with the audience. Delicious on its own, this could also be used in cocktails, for example in a Sour or Alexander.
I enjoyed the chance to try some of the spirit in its purest form, as my previous grappa experience had been limited to very cheap firewater and a handful of flavoured expressions. One thing I noticed is that none of the grappas we tried, including the more commercial styles of Julia and Tosolini's Cividina, reminded me of the firewater I had associated with the spirit. Wood clearly has an influence in grappa – I preferred the Nardini Bianca at the higher strength, but the Riserva at the lower, despite them being made from the same distillate.
Next time you're looking for a new drink to try, you could do a lot worse than a bottle of Nardini Riserva 40 or Tosolini Grappa di Moscato – for me, they have a lot more flavour than many single malts at the same price.