Ears always prick up at TWE HQ when we hear about new bottlings of the ever-popular Elements of Islay range. Bottled by our sister company Speciality Drinks Ltd, Elements is a celebration of all things Islay, offering an alternative to the standard line-up of distillery bottlings – and three additions to the range will be available very soon.
We aren't allowed to reveal the identity of any of the whiskies (although you don't need to be Sherlock Holmes to work them out), but each one is a brilliant expression of their distillery, and shows that Islay whiskies have far more to shout about than just their peating level.
With each Elements release, the new bottlings have to be approved by someone with great whisky knowledge and a love of Islay malts – this time, the bottles were signed and given the seal of approval by Malt Maniac Konstantin Grigoriadis.
Konstantin says: 'I am very pleased to be able to put my name to these new Elements of Islay bottlings. My personal favourite is Bw4, as it reminds me of the older-style bottlings from that distillery. It's great to see the quality evident in these whiskies, as with all Speciality Drinks bottlings.'
Here are the new whiskies: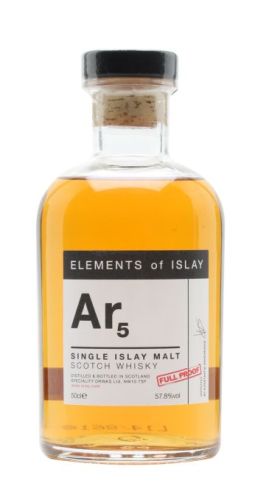 Nose: A rasping hit of maple-cured bacon, then enticing notes of rich, honeyed fruit and menthol lozenges, freshened up with a little maritime kick.
Palate: Intense peat leads the way, closely followed by stewed fruit and sour cherries, clove-studded gammon, and aromatic spiciness. A big-hearted dram.
Finish: Very long lasting, with peppery spice combining with the peat.
Comment: Ar bottlings are the most popular in the Elements range, and this will be no exception: rich and decadent, with generous helpings of fruit, peat and spice.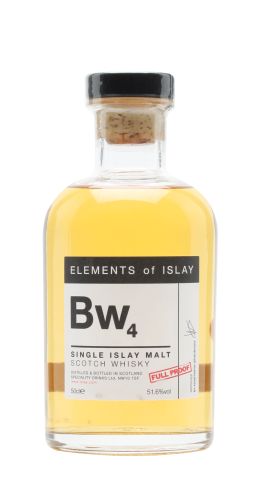 Nose: Delicious, bracing salinity, followed by appealing nuttiness, sweet custard-tart notes, a hint of nutmeg and a whiff of smoke. Very fresh.
Palate: Gentle, warming peat builds in the glass, accompanied by notes of succulent red fruits, tobacco and autumn leaves.
Finish: Clean and measured, with the peat slowly dissipating.
Comment: Elegance in abundance, this is a delightful dram that benefits from time to contemplate its complexity.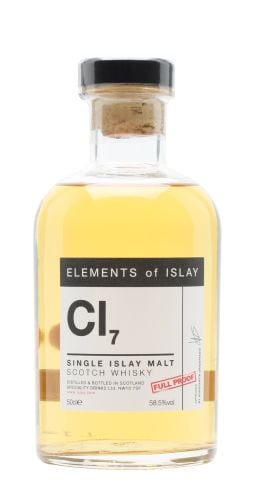 Nose: Clean and fresh, but there's something extra there – lemon sherbet sprinkled over hot buttered toast, with a dusting of pink peppercorns.
Palate: Sprightly peat kept in check with candied lemon peel and black-pepper aromatics. Lovely balance; this would be excellent with a plate of smoked salmon.
Finish: Beautiful contrast between the earthy peat and crisp lemon.
Comment: There have been more Cl Elements bottlings than from any other distillery, and on the latest evidence, it's not hard to see why. Cl7 is classy stuff, with razor-sharp citrus cutting through the peat and smoke.
There's no doubt that Ar5 is the obvious crowd-pleaser of the three, with the peat and sherried fruit cranked right up. But it shouldn't push the other two into the background; Bw4 is elegant, subtle and quietly classy, while Cl7 has, in my view, the best balance of the three, offering a delightful freshness to offset its peatiness, and is – marginally – my favourite.
All three whiskies will be going on sale any day now – keep checking the TWE site for details…