A quick but informative post today – tickets to The Whisky Show are now on sale. Click on the alarmingly large picture below to head over to the show website, or read on below for a few details: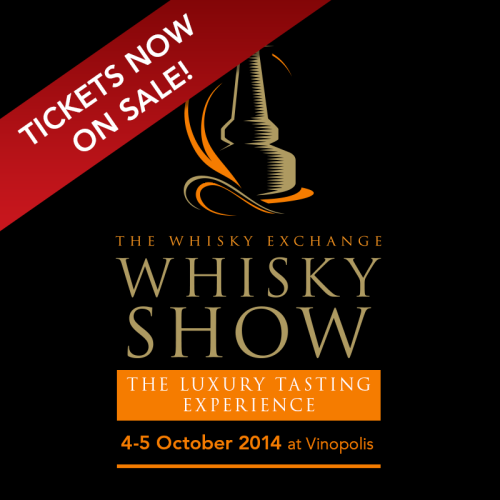 As the picture says, the show will be running on the weekend of the 4th and 5th of October and we're back for a 4th year at Vinopolis near London Bridge.
Day tickets for both the Saturday and Sunday of the show are on sale, as well as a limited number of weekend tickets. We're running an early bird offer on the weekend tickets, selling them for £145 rather than £165 – £53 off the price of a pair of day tickets.
We're still 7 months away from the show and things are still being organised, but we've got more of the venue than ever before and have plans to fill it with more whisky, more exhibitors, more food, more fun and games, and more, well, stuff than ever before. We'll have more details up here as well as over on the Whisky Show news page, Twitter and Facebook pages.
If you have any questions let us know and we'll see what we can find out – Andy, show organiser extraordinaire, sits only a couple of desks away…