It's that time of year again, the month when the mo makes a comeback. If there's one thing you can be sure of in November, apart from the clocks having just gone back and it being dark for most of the day, it's a fact that as the month goes on the sight of men on the tube with face-fur increases almost exponentially.
Movember (see what they did there?) is an initiative to raise awareness of men's health issues, such as testicular and prostate cancers and mental health. Let's face it, men are generally rubbish about these sorts of things and we need a reminder to look after ourselves and get things checked out. Yet the slightest rattle with the car and it's taken straight to the garage….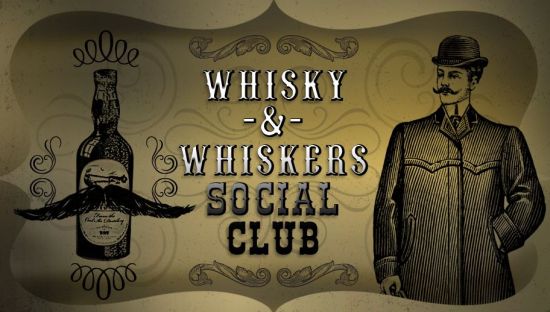 In keeping with the light-hearted but serious nature, we've updated our whisky and moustache matching page. Twelve moustaches, a bunch of whiskies and a healthy pinch of salt when it comes to the pairings. And the important bit – we'll be donating 5% of the proceeds to the Movember cause.
Obviously not ones to encourage others to do something without being willing to ourselves, I'll be taking up the TWE HQ mantle of office 'MoBro' and partaking this year – I was the only option after Billy refused to as it was too cold last year [Ed – that not true at all. In fact it's because I don't have a chin and look like an idiot when shorn. Well, more of an idiot than usual]. It's something I've been wanting to do for a few years, but before coming to TWE I worked in a wine shop and the mid-stages of face-fungus were too prone to scaring the customers.
There are various advantages to taking part, in addition to the warm feeling you get inside for doing a good deed. I'm not talking about the free week of burgers you get for raising over £25, but the chance to have a cut throat shave, which is something I believe every man should experience at least once in their lives (look at my not-so-little happy face below).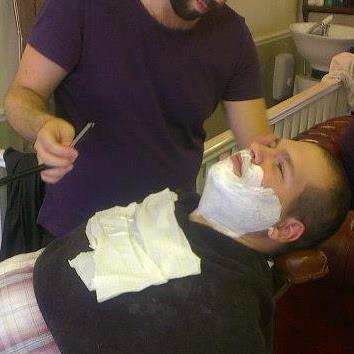 Don't worry if you're a man who's follically challenged facially speaking, or indeed female – you too can sign up and help raise both money and awareness without having to grow anything – all proceeds go to good causes.
The only issue left to face is how long before my moustache decides to start turning ginger – why does it do this, as I have no history of red hair in my family? As QI would say: