A year and a bit since the first release in the series, the second entry in the Valhalla Collection has arrived – Highland Park Loki.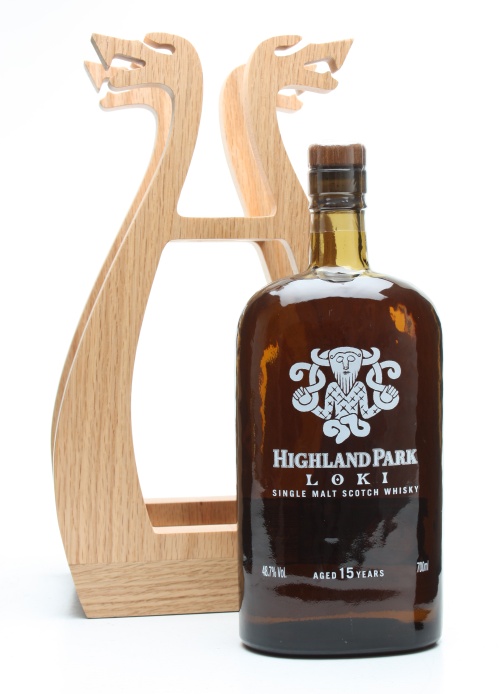 The makeup of Loki was conceived around the same time as last year's Thor and acts as a companion for its stablemate, matching Thor's straight out boisterousness with something a little more subtle and, potentially, insidious. Highland Park's bumph talks about Loki's shape-shifting abilities and how the whisky was constructed around that idea, and it does pretty well, changing from nose to palate and also as it sits in the glass, with a whole range of Highland Park-y flavours usually found across their whiskies all appearing in one dram:
Nose: Spiced apple, oat cakes, floral hints and waxy wood polish. Sharp apple appears after a while (boiled down sour apple juice) with lime boiled sweets, green anis and porridgey grain.
Palate: Soft and juicy to start, with apples and custard, turning woody, smoky and spicy in the middle, with rhubarb and custard boiled sweets, and lots of sour wood. Wood builds through the palate, becoming sweeter and ending on a dark spicy note.
Finish: Apple skins, smoking driftwood and sweet vanilla, with a hot cinnamon and clove tingle.
Very different to Thor and definitely Highland Park. As with their previous special release series there's less of this than there is of the first edition, with 'only' 21000 bottles available.
With another two entries promised over the next couple of years, and with no whisky or gods picked out as yet we're intrigued as to what they might go for in 2014 and 2015 – an elegant Freya or Baldur? a bold Tyr? a wet dog influenced Fenrir? Odin with a free eyepatch? Only time will tell…
Highland Park Loki is available on the TWE Website now for £120.