Jack Daniel's like their limited edition bottlings. We've got a stack of them over on the website and while many of them are simply collectible bottles they do like to shake things up and bottle a few interesting variants on the classic Old No. 7, including a new one that will be appearing on our website tomorrow – Jack Daniel's Holiday Select 2012.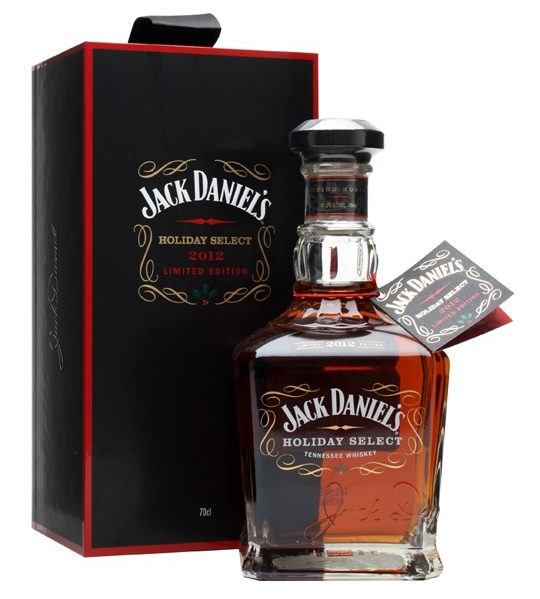 The Holiday Select idea kicked off last year with an interesting conceit: Rather than erecting a Christmas tree in front of the distillery in Lynchburg the folks at JD decided instead to build a 'barrel tree', a 26 feet tall stack of over 100 casks festooned with tinsel, lights and a big shiny star on top. However, in order to get all those barrels they had to empty out a load of whiskey first and being the enterprising people that they are, they decided to bottle those casks as a special edition – Holiday Select 2011.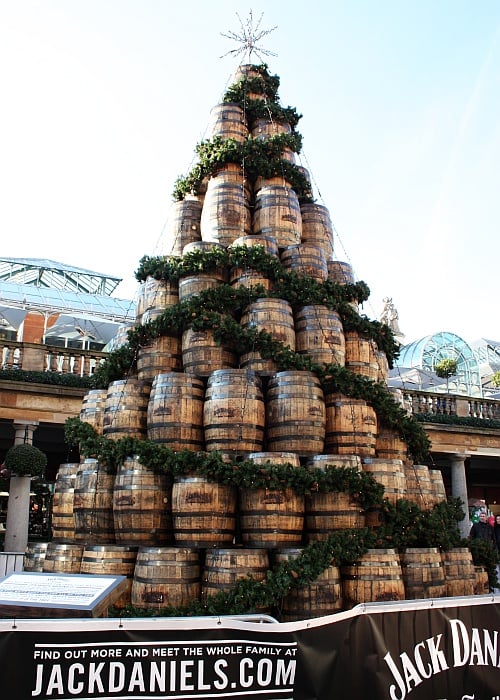 This year they've done it again, built a barrel tree in Lynchburg and crafted the Holiday Select 2012 from the whiskey formerly contained within its building blocks, but they've also branched out on the tree building front and erected one in London's Covent Garden. In the shadow of the tree there is a pop-up shop selling the new Holiday Select, as well as JD's phenomenally popular Tennessee Honey, run as a collaboration between TWE and Jack Daniel's. By which I mean you'll find our lovely staff in a rather pretty shed that JD has built for us.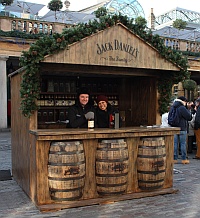 So, if you want a bottle of the Holiday Select 2012 then get yourself down to Covent Garden to have a look at the barrel tree and do some shopping. However, we realise that London isn't actually the centre of the world and have managed to secure a small amount of the Holiday Select to sell online.
The first batch of bottles will be available from 12:45pm on Tuesday December 4th – click here to go to the 'Buy Now' page. It's first come, first served and restricted to one bottle per customer to make sure that as many people as possible who want a bottle can get one.