Some products take a little longer to reach our shelves than others, and one that we've been waiting on for quite a while is Ilegal Mezcal, freshly launched in the UK this November. We're big fans of agave spirits at TWE and have been eking out our preview bottles of Ilegal while waiting for it to arrive from Mexico, which it now finally has.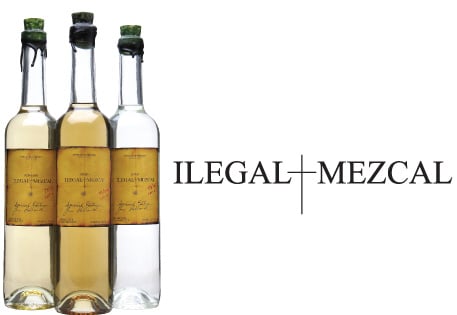 We showed off a couple of their mezcals at our Cinco de Mayo tasting earlier this year and were pleased to see that we weren't the only ones impressed by Ilegal's spirit – despite going up against a range of tequilas and an incredible Tobala mezcal from Del Maguey, the Ilegal still came out as the favourite of the night.
While mezcal has been seen as tequila's worm ridden, unrefined sibling in the past, there are a number of producers working against that stereotype, including Ilegal. With the small-scale nature of mezcal production making it inherently a craft product its star is rising and slowly but surely more is trickling into the UK.
One of the big draw to Ilegal's mezcal is its story, which supplied its name. Company founders Stephen Myers, an Australian stranded in Guatemala after his credit cards were cloned, and John Rexer, the owner of the bar where Stephen got a job to try and pay his way back home, are mezcal fans who went to some lengths to get stock of 'the good stuff'.
With very little of the spirit flowing out of Mexico and into Guatemala positioning your bar as a mecca for mezcal drinkers doesn't sound to be the most sensible of ideas, however that's what John did. Café No Sé in Antigua, John's place, even has a separate mezcal bar (complete with a hidden entrance behind a battered fridge door) where nothing else is served, and stocking it up with great spirit took a little bit of work and some ignoring of the law.
If you get the chance to meet Stephen he will happily tell you tales of 'importing' mezcal into Guatemala after collecting it from the villages of Oaxaca. These involve bribery, tanks strapped to the bottom of vans, hiding bottles in family members' suitcases, floating rafts down secluded rivers and dressing up as a priest, and in the end it was all a bit much for John and Stephen. With changes in Mexican law allowing freer trade they decided to go legal. They hooked up with a mezcal producer whose spirit they especially liked, worked with them to create a product that fitted their idea for what they wanted from a mezcal of their own, sourced some bottles and labels, and in 2009 Ilegal mezcal was born.
For a mezcal distillery they produce quite a lot of liquid, but on the scale of mezcal distilleries this just means that they have a bottle filling station with a pump rather than some jugs and a funnel – every bottle is still hand numbered. Production is very traditional, with the agave plants, predominantly Espadin, roasted in brush covered pits, giving the mezcal its traditionally smoky flavour, before being crushed by a horse-drawn stone tahona wheel. Fermentation is spontaneous, relying on yeasts in the air and impregnated into the wood of the fermentation vessels, and distillation is done in small batches using small stills.
Ilegal produce three mezcals, covering the three traditional agave spirit styles – Joven, unaged; Reposado, 'rested' for about 4 months in American oak; and Añejo, 'old', aged for 13 months. We've been sampling them from time to time since we first got some preview bottles, so managed to get down a few tasting notes: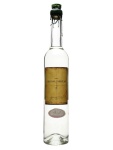 Nose: Sweet syrup, green peppers and some sooty smoke.
Palate: Gravel, hints of medicinal smoke, butter, cooked agave, herbal notes – almost minty. Mint lingers on into the finish.
Comment: Lots of fruity agave as well as a nice lick of smoke and a herbal tinge. Very drinkable.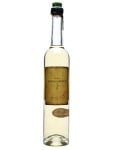 Nose: Wet grass and cooked agave – sweet fruit with a damp green undertone. Green peppers, some vanilla sweetness and a hint of woody spice.
Palate: Sweet fruit down the middle surrounded by menthol, some green leaves and some nicely spicy wood. Spicey fruit lingers.
Comment: The fruitiness of the agave remains, but we start to get some influence from the wood – spice and vanilla, both hiding the smokiness.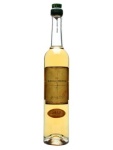 Nose: Glue, leather, foam strawberries and dusty wood.
Palate: Rich caramel covered wood, big fruity middle – apples and pears, some vegetal agave and a hint of white pepper.
Comment: An oily mezcal with some great sweet wood influence, although the agave flavour of the spirit isn't overwhelmed.
Ilegal Mezcal is now available both online and in our London shop.