It may be sweltering outside, but it's time for us to start the process for an annual winter event – the unveiling of The Whisky Exchange Whisky of the Year!
Whisky of the Year
Every year since 2014, we have crowned one whisky with the illustrious title of our Whisky of the Year. Until now, the process has been quite simple: we asked the Whisky Exchange team and industry experts to nominate whiskies, whittled that list down to just eight, and then ran a tasting in London where the attendees voted for the winner.
We've had an excellent range of winners, from famed Scottish peaty drams to the suprise winner of last year's competition – Michter's Sour Mash, an American whiskey…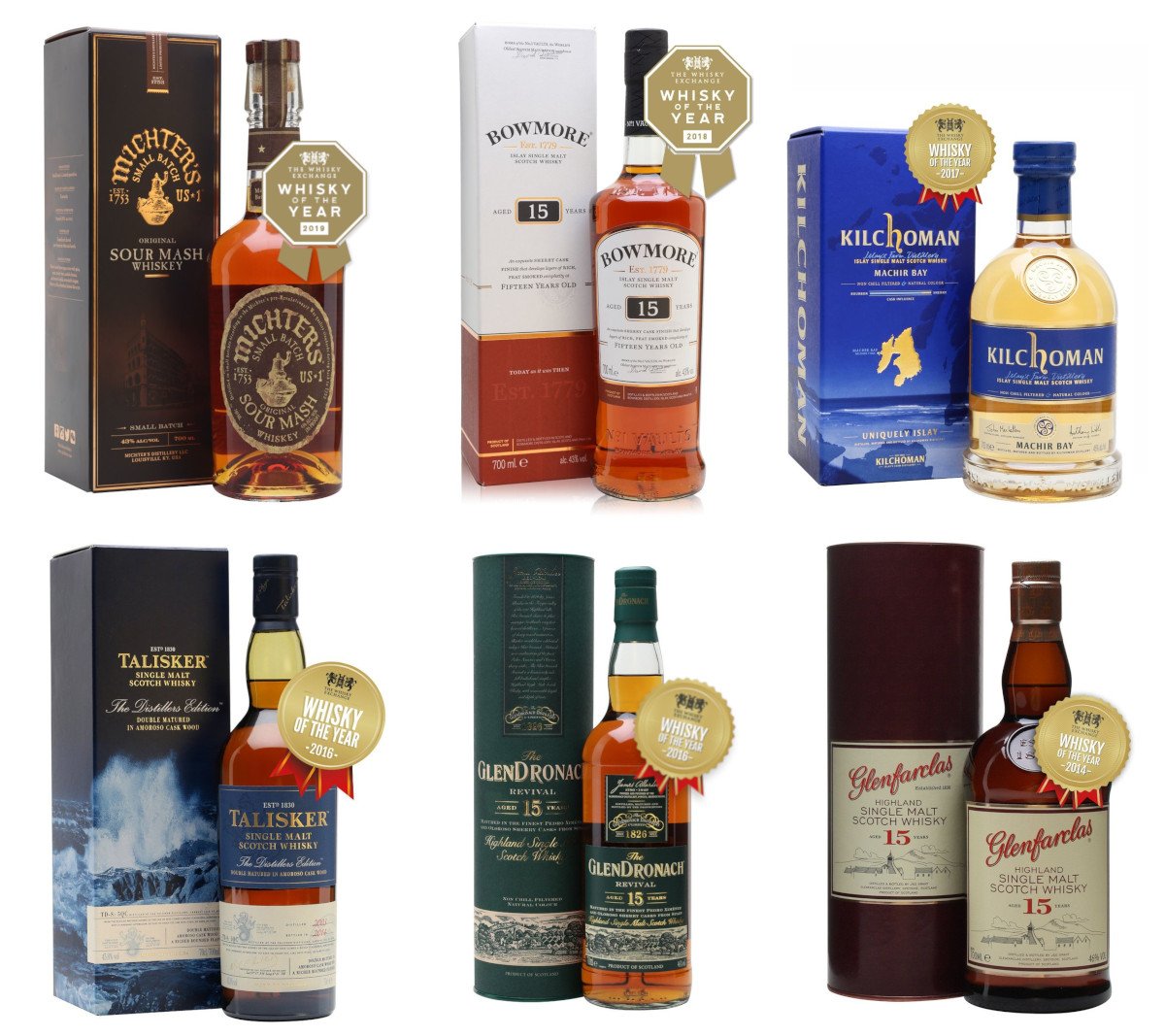 Previous winners: 2019 – Michter's Sour Mash. 2018 – Bowmore 15 Year Old, 2017 – Kilchoman Machir Bay, 2016 – Talisker 2003 Distillers Edition, 2015 – Glendronach 15 Year Old Revival, 2014 – Glenfarclas 15 Year Old.
It's worked rather well for the past six years, but this time we want to try something different and get more of you involved.
This year, we want you to nominate your favourite whiskies and vote on the final result.
How it works
We'll be doing this in several stages. Firstly, nominations are now open – head to the nominations page and you can choose up to three whiskies that you think should be the winner. Once nominations close, the three most popular public nominations will be joined by three chosen by The Whisky Exchange team to make up our final six.
Then we move on to stage two: the blind tasting. While we'll still be running a tasting here in London (details to come closer to the event), we will also be making up tasting packs so you can join in at home as well.
Whisky of the Year judging sets will be on sale for one month, starting in mid-October, with online voting open for everyone who buys one. The votes will be combined with the ones from the London tasting and a winner will be declared.
Nominate early, nominate often!
So, get nominating! Any whisky (or whiskey) that meets the following criteria is eligible:
It must be less than £65
It must be 48% ABV or less
It must be an ongoing release – no special editions
Head over to the nominations page, choose your three favourite drams, and then await the shortlist and the judging sets. In the meantime you can sign up to receive an email when they go live on the Whisky of the Year tasting sets page.
We look forward to seeing what you choose…
Nominations close on 8 September 2019 and the judging sets will be on sale from mid-October. Voting closes in November (exact date TBC) and we'll announce the results later in the month.