When you go to a restaurant the food can have amazing flavours, evoke memories and make you feel a range of emotions, but it's an experience for you alone. You can't take it home and share it with your friends. But what if you could?
This was the question that was posed to me when I arrived at the Empirical Spirits distillery in Copenhagen. A bit of a maverick when it comes to spirits, and definitely a curator of well-named drinks, it is one of the most interesting distilleries I have come across in recent years, and its team has one thing in mind – flavour. In particular, the idea that it's possible to create Michelin-star-worthy flavour, put it in a bottle and take it home.
It was this idea that led Noma restaurant alumnus Lars Williams to set out into the wonderful world of spirits. Deciding on using vacuum distillation to preserve even the most delicate of flavours, he built Empirical Spirits' first still from an old pressure cooker.
Now that he and his team had a still, they needed something to distil. With flavour firmly in mind, the search began for the perfect ingredients. After some deliberation Lars settled on a combination of pilsner malt and pearl barley, which beat other options thanks to the cereal-sweet and almost herbal character they provide. However, the star of Empirical Spirits is their home-made koji.
What is koji?
Hailing from Japan, koji is a filamentous fungus – or a mould to you or me – that's most commonly used to make sake. It is grown on grains, where the enzymes from the koji convert the starches in the grain into sugars that fuel its own growth. This koji grain culture is then combined with something else – usually some kind of grain or malt – to make the latter ready for fermentation.
Using a repurposed butter churn – nicknamed The Dairy Queen – Empirical Spirits steam the pearl barley to prepare it for cultivating the koji. It takes seven hours to steam 500 kilos of barley, which is then laid out in a specially-designed sauna, where it is malted over two days.
Once the koji is ready, it is transferred into vats, along with the pilsner malt, where it is fermented over the course of seven days using a Belgian saison yeast.
Growing Up
A lot has changed since the inception of Empirical Spirits. Their first pressure-cooker-turned-still has been replaced by two big and shiny new stills: Jezebel, used for spirit runs, and Agatha, used to distil the kombucha used in some of the blends. Located on a near-unpronounceable almost-island – Refshaleøen – in Copenhagen, Empirical Spirits has created something really special. The whole distillery smells tangy and savoury – perhaps this is what koji smells like? – and every person in the building is working with a smile on their face.
Being shown around the distillery by the wonderful Flo, I could see the passion behind every part of the process. Jezebel was even up and running during my visit, in the middle of a run of Helena, the "mother spirit" of Empirical Spirit's blends.
Helena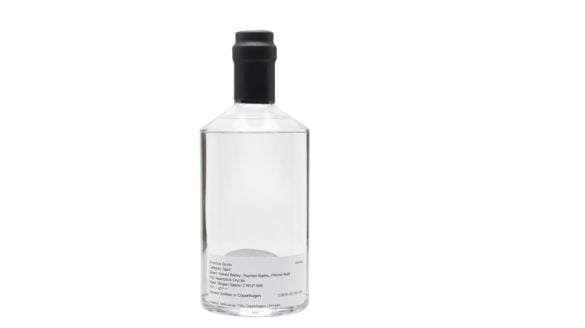 Made with no botanicals, Helena showcases the flavours of the grains and the koji.
Nose: Straight away the aromas are delicate and vegetal, there's a lovely malty note that builds into a citrus edge. Leave it to breathe for a few minutes and you'll find aromas of wildflowers and orange blossom.
Palate: The first sip transported me to a field of wildflowers, lemonade in hand, sweet citrus notes swirling around with the floral, grassy notes. A strong backbone of malty goodness brings everything together.
Finish: Dry and grainy, there's a hit of citrus that lingers for a while.
From this "mother spirit" all of Empirical Spirits' other blends are born. What makes them different are the botanicals used. With flavour in mind, the botanicals that Empirical Spirits choose are often a bit on the wild side – they have even been known to make a Habanero chilli spirit whose name I won't mention for many reasons. Rounding a corner beside the stills I am faced with a wall of shelves, each packed with tupperware boxes of botanical experiments. Flo assures me that these are normal things such as herbs, berries, chillies, etc. but they are all conveniently labelled in Danish, meaning I couldn't see what they were even if I wanted to – which I did.
Charlene Mcgee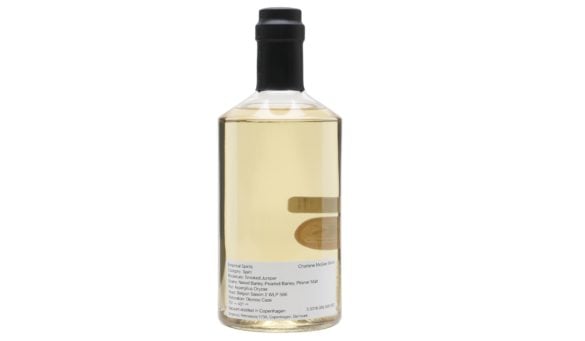 This leads us to the next spirit that I was lucky enough to sample – Charlene McGee.
Charlene McGee is made using cold-smoked juniper berries as the lead botanical, and spends between five and eight days resting in an ex-oloroso sherry cask before bottling.
Nose: It's smoky and sweet, and there's a big hit of juniper straight away, followed by citrus notes. The smoke is almost floral and adds an extra layer of complexity to the bold aromas.
Palate: Straight away there's a big hit of juniper, followed by waves of sweet, floral smoke. A hint of menthol builds, alongside fresh garden-herbs.
Finish: Sweet and smoky, delicate juniper notes meet a hint of fresh oranges.
Fallen Pony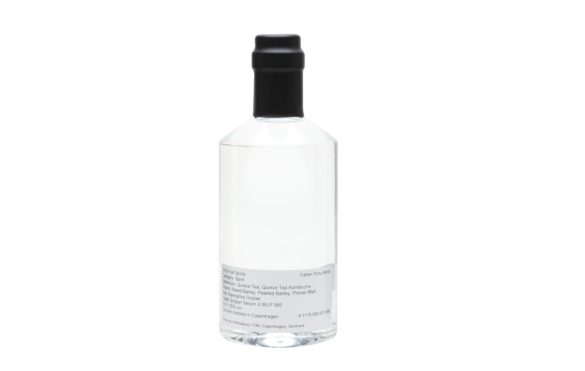 The final spirit I tried at Empirical Spirits was their Fallen Pony blend – possibly the best-named spirit I have ever come across, though despite my asking (repeatedly) I was not told what led to such unique names. Made using a combination of quince tea and distilled peach-tea kombucha as botanicals, it is a unique, funky spirit.
Nose: As soon as I smelt this, I was transported back to my childhood, saving up my pocket money to buy my favourite sweets – Dip-Dabs. These little strawberry lollipops come with their own bag of sherbet to dip them in, and in all my years I've never found something that tastes the same. Until now. This is then joined by sweet citrus notes and a hint of something fruity.
Palate: Initially very sharp, with lots of fruity flavours – strawberries, raspberries and peaches. A lovely vegetal flavour develops, alongside gentle floral notes.
Finish: Delightfully fruity flavours are joined by sweet-and-sour sherbet lemons and delicate violets.
Flavour is the heart and soul of Empirical Spirits, and that shows not only in the spirits that they create, but also in the passion and joy of the distillery staff. I now know that, when grown on pearl barley, koji creates a tangy, savoury flavour in spirits, with an almost sweet edge to it, and that I really like peach-tea kombucha. Sadly I only had hand-luggage so couldn't actually bring these flavours home for my friends, which rather defeats the point, but fortunately we have them online. That said, I'll definitely be heading back to see the how the distillery is growing, and to try and find out what was in those tupperware boxes!