Today is International Women's Day, so what better way to show our support than by looking at the way women have shaped our industry over the years. I started out in the industry more than 15 years ago; at the time, there were just five female sommeliers in London and it was very much an industry dominated by men. I am glad to say that today things have changed, but I am still frustrated when I walk into a tasting and am confronted by a sea of male faces.
Women have always played a part in the drinks industry, from being the main producers of beer in Mesopotamia in 4,000BC; running the temperance movement which led to Prohibition; and working the illicit stills that were the birthplace of some of the greatest Scotch whiskies today. Some of the most famous names in the history of alcohol are women, too: Madame Clicquot, Elizabeth Cumming and Lily Bollinger, to name just a few.
Today, almost half the workforce in the spirits industry is female, and scientific evidence has shown that women naturally have better palates than men. Here are a few ladies I greatly admire:
Jancis Robinson MW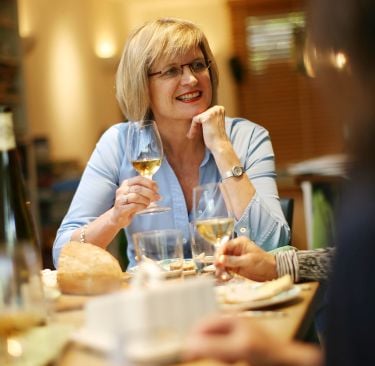 Where would the wine world be today without Jancis Robinson? I remember the first wine book I picked up was Jancis Robinson's Wine Course – a book I still reference. Since her first wine article in 1975 she has been a consistent and well-respected voice in the industry. Unlike some other journalists (who shall remain nameless), she has not pushed her views on to people; rather, she has quietly stated her opinions, which for me carry more weight than a 100-point score ever will.
Joy Spence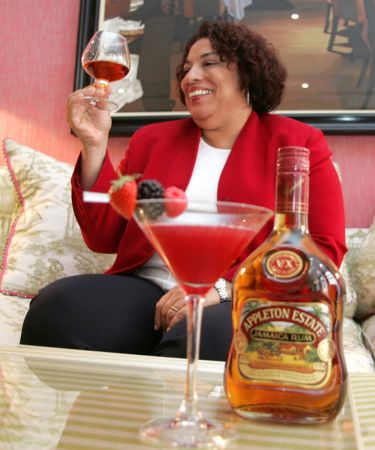 Over the other side of the world, in a much warmer climate, is a lady who was the first official female master blender: Joy Spence of Appleton Estate. Born in Jamaica, she studied her MSc in Analytical Chemistry in England, eventually returning to work for rum producer Wray & Nephew. She has a natural joy for life (no pun intended), and the few times I have met her she has had an incredibly positive outlook and has been a terrific influence on many young female distillers in the rum industry.
Sophie Decobecq
Born in France but with a passion for agave, Sophie Decobecq fell in love with Mexico when she visited on a placement during her university years. Although she returned home to France to work in the brandy industry, it wasn't long before she returned to Mexico to work on the Calle 23 brand. Today she is a great source of inspiration for bartenders and Tequila lovers alike and it is always a pleasure to listen to her passion for the category and country.
Last but not least, we return to Europe where there are a host of people I could talk about, from Rachel Barrie, formerly of Morrison Bowmore but now heading up Benriach's whiskies, to Pierrette Trichet, who only retired a few years ago after leaving behind an amazing legacy when she was cellar master at Rémy Martin Cognac. Don't forget Georgie Bell, Bacardi's global malts ambassador, or Maggie Henriquez, CEO of Champagne house Krug. All are leading lights in the drinks industry.
The ladies I have talked about are just a drop in the ocean of amazing women who are determined to make their mark in the drinks world. We are lucky that this industry has, on the whole, welcomed women with open arms – but now we need to get more women involved on the consumer side. So please, gentlemen, on this day raise your glass to all the ladies out there. And ladies, join the movement, get a glass in your hand and start drinking!
Posted in

Champagne, Cognac, Rum / Rhum, Scotch Whisky, SPIRITS & LIQUEURS, Tequila, WHISKY & WHISKEY, Wine
Tagged

Appleton, Bacardi, BenRiach, Calle 23, krug, Morrison Bowmore, Remy Martin