This summer, we're all about bourbon. We've paired up bourbon with barbecue, shown you how to make a Mint Julep, tried to answer the question 'What is bourbon?', and, to cap it all, are giving away a bottle of the excellent Michter's 20 Year Old Single Barrel Bourbon.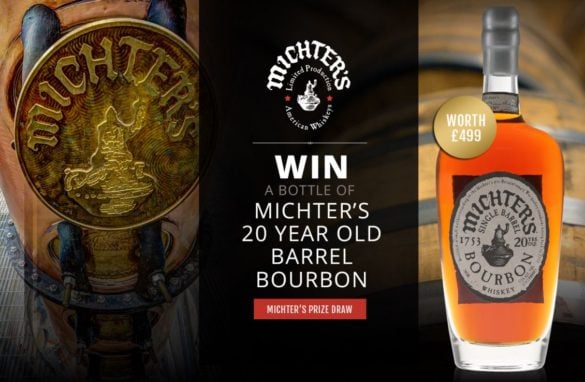 The folks at Michter's are bottling some amazing whiskey, but it's the limited-edition single-barrel bourbon that has really excited the collectors, connoisseurs and geeks. With only a tiny number of bottles released every year, and only a fraction of those making their way outside of the USA, we're very pleased to have been able to get one to give away in our prize draw.
It's so rare, that I've not had a chance to try it. Fortunately, Stu managed to have a taste at The Whisky Exchange The Whisky Show last year:
Nose: Rich and polished, and surprisingly bright considering its age. Seductive notes of leather and mocha.
Palate: Toffee and classy oak dominate, then solid spiciness comes through. The richness masks the high abv.
Finish: Very long, with complex spice intertwining with the oak and fruit. Sensational.
To enter, all you need to do is buy a bottle of the flagship Michter's US*1 Small Batch Bourbon before 11.59pm on 9 August 2016. You can find full details on our Michter's competition page. Good luck!