Easter is just a few weeks away, so for the sweet-toothed among you, we have an ideal Spirit of the Month for you: Rumchata Cream Liqueur. It's been a huge hit in the US since its 2010 launch, and outsells cream-liqueur champion Baileys in several states.
Rumchata is a blend of Caribbean rum, real dairy cream from Wisconsin, cinnamon, vanilla, sugar and other secret spices. It's based on horchata, the popular Latin American drink made with rice, sugar and vanilla, and once opened, it will keep for up to six months, too.
It was very popular when we opened a bottle at TWE HQ, and it found its way into numerous cups of coffee, where its cinnamon-led flavours transformed a dull hot drink into something spicy and warming. It also works a treat served neat or on the rocks, in cocktails or simply poured over ice cream. Here are my tasting notes: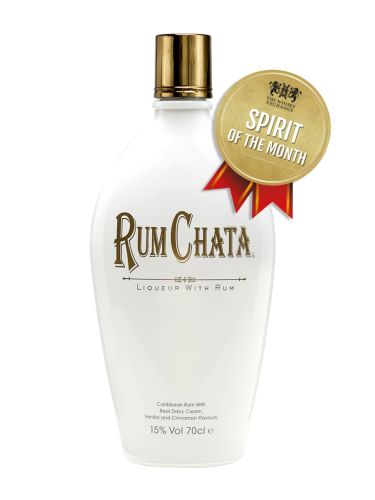 Nose: Sweet, toasty cinnamon comes leaping out of the glass, along with syrup-drenched flapjack and rich cream.
Palate: Delightful mix of cream, cinnamon and nutmeg, along with rum sweetness in the background. Not heavy or cloying at all – very moreish.
Finish: The cinnamon and toasty notes fade softly.
Comment: Serve this with a cube or two of ice – this would work brilliantly with a rich dessert or sipped after dinner. It's also great poured into a cup of coffee.
Rumchata is available to buy now from The Whisky Exchange at a special price of just £17.95.