Continuing our brandy-focused week, we're moving on to arguably the best-known example: Cognac. Where better to start than with the very first house, Augier?
Founded in 1643 by wine merchant Philippe Augier, they were both buyers and négociants in the early years. Records have been lost as to the exact nature of the business for much of the following two centuries, until they were sold to Canadian distillers Seagram in 1966, which in 1987 bought one of Cognac's big four: Martell. With global spirits sales declining, Seagram sold its drinks portfolio to the French-owned group Pernod Ricard, which reintroduced the Augier brand with a range of Cognacs in 2013. Each expression is intended to be as true to the original house's style as modern-day methods permit, aiming to be typical of the region and using lesser-seen grapes and areas. We have two of the range in stock; here are my thoughts: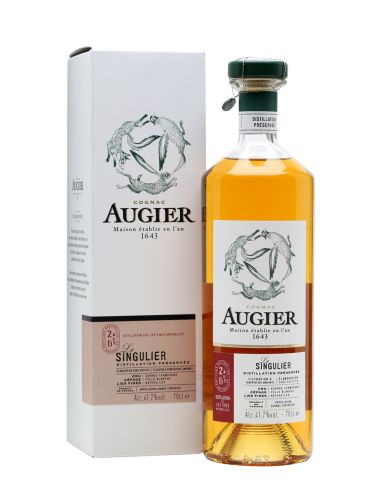 Augier Le Singulier, Grande Champagne, 41.7%
Made from the now rarely seen Folle Blanche grape, which was once the Cognac grape, but was almost wiped out and replaced after the phylloxera epidemic of the late 19th century.
Nose: Pronounced fruity notes dominated by apple and marmalade with a hint of nutmeg.
Palate: Full bodied with a creamy texture; apple and pear at the front, backed up by spicy hints of black pepper and clove.
Finish: Medium to long with a spicy finish.
Comment: An enjoyable fruity and complex Cognac that works as an aperitif as well as after dinner.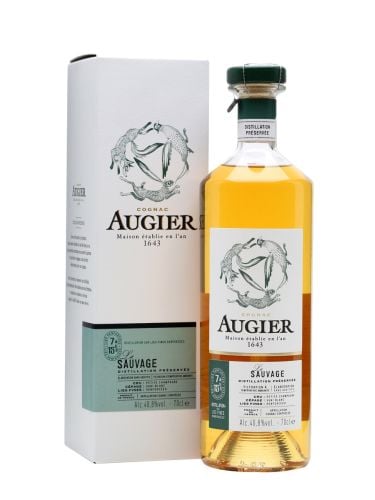 Augier Le Sauvage, Petite Champagne, 40.8%
Ugni Blanc accounts for 97% of all grapes planted in Cognac and these particular ones were grown in the chalky soils of Petite Champagne, which gives structure to the Cognac.
Nose: Richer and more intense than Le Singulier. There's a flinty minerality and hints of mango and pineapple.
Palate: Drier than the tropical fruit suggested on the nose. Dried apricots and prunes, with gentle clove spice in the background.
Finish: Shorter than Le Singulier, drying with clove spice the last flavour left.
Comment: A richer style of Cognac that would be best enjoyed as a digestif.
Produced from one grape variety in a single region, both these Cognacs have their own identity. As a lover of creamy textures in my spirits, I lean more towards Folle Blanche Cognacs. So it is no surprise that Le Singulier is my favourite of the two, and at a smidgen above £40, it offers great value for money.