Following on from the success of London Wine and Cocktail Weeks, our friends at Drink Up London have a new week of celebration on the cards: London Beer Week. It kicks off on 16 February, next Monday, and runs until Sunday 22 February, with pubs and bars across the capital joining in the fun.

As with Drink Up London's other celebratory weeks, there are wristbands to buy, which give you drink deals in more than 100 venues, with £3 beers and £5 boilermakers (a beer and a whisky, for those wondering). A wristband will also get you money off food, takeaway beer and more – you can see the current list of offers here.
Outside of impromptu pub crawls, there are events happening all the way through the week, culminating in Craft Beer Rising's four-day beer, food and music extravaganza at the Old Truman Brewery on Brick Lane. You can find a complete list of LBW events over on their website, but here are some of our top picks.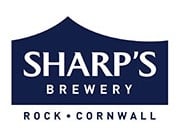 Start your week with a stop at the Craft Beer Rising hub in Soho to pick up your wristband. They'll have beer to taste and £3 pints of Sharp's Cornish Pilsner on tap. If you're a Sharp's fan, then make sure you also book in for their Secret Bar Experience – it's running from Tuesday to Sunday at the Old Truman Brewery on Brick Lane.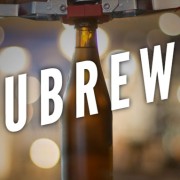 If you've not had your fill of Sharp's yet, then head over to the Worship Street Whistling Shop in Shoreditch for The Taste Emporium, where Sharp's beer sommelier Ed Hughes has paired food from award-winning chefs with his beers. There will also be 'hoptails' from The Whistling Shop, experts at making weird, wonderful and tasty cocktails.
For something more hands on, head on over to Bermondsey and learn about brewing with the folks from UBREW, a brewery space where members can make their own beers. They're running sessions on Tuesday, Wednesday, Saturday and Sunday, and wristband wearers get £10 off the ticket price.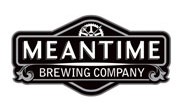 Wednesday is a day of learning for us, with two very different brewery tours. First up is 'The Ultimate Brewery Tour' with Meantime Brewery founder Alastair Hook. Meantime have grown hugely from their genesis in Alastair's flat back in 1999, and this is a great chance to see the inside of their brewery with the man behind it all.
At the other end of the scale, the Essex Street Brewery is a newbie on the scene, having been founded in November 2014. They will be running tours all week at their brewery just off the Strand.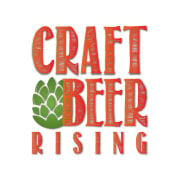 Thursday is a day of launches. First up is the first day of Craft Beer Rising, the perfect time to get in before any of the beers run out.
Next is the launch of the Hackney Brewery's Session IPA – pop along to the Sebright Arms in Hackney for £3 beers and a chance to try their latest release.
And for a third choice for the evening, The Hops and Glory in Islington are launching their own on-site brewery. Drop by to have a taste of things to come.
I'll be at Craft Beer Rising on Friday night, but if you're not coming along, the folks at Crate in Hackney are running tours and tastings at their brewery. They also do excellent pizza.
If pizza isn't your thing, then the Redchurch Brewery may have what you're after – a beer vs meat food-matching session at their taproom in Bethnal Green.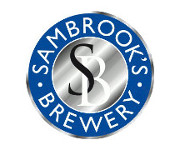 Saturday has more Craft Beer Rising, but for something a bit different (and further west) Sambrook's Brewery in Battersea are hosting an evening of Soul Food with Soul and Pepper – chilli and a pint of Wandle for £10, with a bar well stocked with Sambrook's beers. Wristbands get you an extra 10% off your beer as well.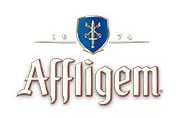 To close out the week, head down to The Imperial on the King's Road for Sunday lunch to remember – a four-course feast paired with Belgian beers from Affligem. It's also £3 for Affligem Blonde on draught if you've got a wristband, which will do nicely for a post-lunch pint.