The Whisky Exchange Whisky Show is just a couple of days away. We've been preoccupied over the past few weeks getting things ready, but with one day to go, I've had a moment's respite to write about the special whiskies we'll be releasing at the show.
Stu's already mentioned the new Elements of Islay that we showcased at Whisky Live Paris last week, along with the new Port Askaig 15yo that will be appearing online soon, but we have more new whiskies at the show.
On the show bottlings stand, we can now reveal that along with the seven new Single Malts of Scotland bottlings, we'll also have four 'Retro Label' whiskies, celebrating the show – while we haven't done specific show bottlings for the past few years, these are as close as we get.

We're focusing on an Islay theme this year, with an 18 year old Laphroaig, a 25 year old Bowmore and a 16 year old smoky Bunnahabhain joined by an 18 year old Clynelish. Yet again, our creative director Raj Chavda has done a fantastic job on the labels, with the Clynelish and Laphroaig rivalling last year's Ledaig for my favourite that we've done in the range.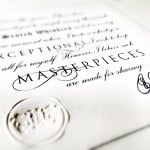 Along with those, I'll also be pouring the latest in our Masterpieces series, as chosen by TWE director Sukhinder Singh. This year it's a Caol Ila 1996, bottled at a punchy 62.2%. I've not had a chance to try it yet (it's going straight from the bottler to the show), but the boss's comment was 'boom', which is encouraging.
Around the show we'll have a few more TWE exclusives that will be appearing for the first time this weekend. Among them a range of Signatory Vintage bottlings that were selected during a trip to Edradour earlier this year, as well as the previously mentioned Karuizawas and Balblair 2000, and an Arran 1996 and a Glen Garioch 1973 that we are releasing in honour of our 15th anniversary – more about those on the blog soon…
The show's dram list is now available (although still being tweaked as a few last-minute bottles are rumoured to be appearing) and there are some treats hidden in there. We might be working all weekend, but we're looking forward to our breaks…
There are still a few tickets left for Sunday, so make sure you grab one asap.