It's been satisfying to watch the resurgence of gin as a classy, sophisticated spirit, and more so given that this resurgence hasn't been limited to one particular style or brand – it's been across the board.
At one end, we have the big players – Gordon's, Tanqueray, Beefeater, and so on – all much-loved brands dealing in huge volumes. Delve a little deeper, and you'll find the new era of gin brands, with innovative, bespoke recipes, often made and bottled at a contract distiller – ones to try include Portobello Road , the spicy Opihr, and sweeter-style Hammer & Son.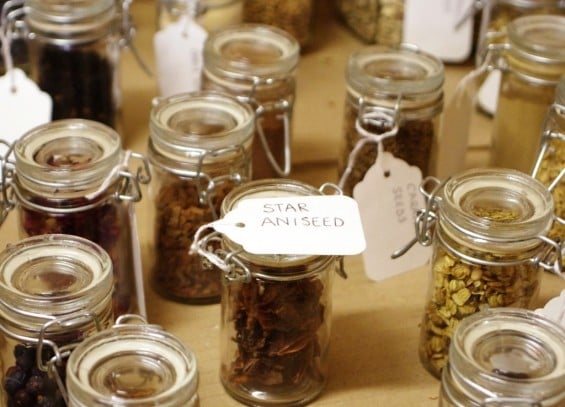 But go a step further, and you'll discover the micro-distilleries: boutique, artisan gins usually crafted in small batches. One such gin has its roots in London's financial district, and was the first new distillery to open there for 200 years. The City of London Distillery (COLD) was set up by Jonathan Clark, who took the novel approach of calling the Lord Mayor personally for some advice. His bold move paid dividends: 'I Googled him, and his mobile number appeared,' he said. 'I couldn't believe it was him, but it was. He asked me how I got hold of his number, but in the end, he opened a lot of doors for me.'
A charming aspect to the COLD story is its location, on Bride Lane just off Fleet Street. Clark's first job was as a kitchen porter in the mid-1970s when there was a restaurant on the very same spot. He worked his way up, eventually owning the lease of the building two decades later, but when the venture – then a comedy club – started to struggle a few years ago, the City of London Corporation gave Clark 30 days to turn things round.
Thirty days isn't long to turn a struggling business into a successful one, but Clark had a brainwave. While in New York, he visited a bar that had a working distillery inside, and decided that the concept would work back in Blighty, too. And in November 2012, with the help of his two German copper stills, Clarissa (pot) and Jennifer (column), named after the late Two Fat Ladies, Clark made the first City gin for two centuries. The stills were custom-made to the exact width of the distillery entrance, and getting them into position took four hours, six men, and a lot of rope.
Clark didn't drink the stuff in his younger days ('I thought that gin and tonic was for old people') but he now appreciates its appeal, not to mention its versatility as a cocktail ingredient. But for his first effort, Clark went for a classic London dry gin brimming with fresh, punchy juniper and earthy coriander ('although we're tinkering with it all the time').
Clark won't reveal the identity of one of his botanicals, although the usual suspects of juniper, coriander seed, citrus peel, liquorice and angelica root are all in there. But he is keen to stress that his is a 'one-shot' gin, where each batch is made with standard quantities of botanicals and base alcohol – the alternative involves bumping up the botanicals, making a super-concentrated spirit, then diluting it back down with more base alcohol. Clark says his one-shot method results in a 'smoother' gin.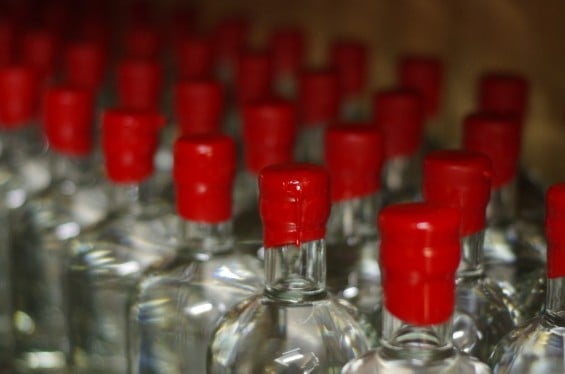 Ever the entrepreneur, Clark is already experimenting on new styles – watch this space – and already runs the Gin Lab Experience, where punters can choose their own botanicals, distil their own gin from seven mini-stills all named after The Seven Dwarfs (Grumpy gin, anyone?), and dip their bottle in hot red wax to seal it.
In a nod to his early days, Clark set the RRP of his gin at £32.50 – his first weekly wage as a kitchen porter (although we sell it at £30.95, bargain hunters) – and says that he was never tempted to go down the easier, contract-distiller option: 'I want to do everything myself; I wanted to do the whole thing. I'm trying to build something here which is unique.'
To drive home the distillery's City provenance yet further, Clark is planning to set up Jonathan's Coffee Bar, with beans roasted on site – a near-identical name to the 17th-century trader hangout near the Bank of England that was a precursor to the Stock Exchange.
So, next time you're in a fix, just get the Lord Mayor on the phone…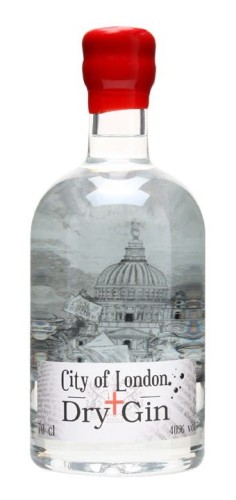 Nose: Very fresh, with full-on citrus notes coming through, and a hint of creaminess.
Palate: Punchy (but clean) juniper and earthy coriander, enlivened with lemon.
Finish: The juniper persists, but the finish is clean and fresh.
Nose: Lots of citrus – grapefruit, sharp orange and lemon flesh especially. Add to that some creaminess and there's a lemonade and cheese cake feel.
Palate: Piney juniper, big spice and lots of lemon again. More juniper develops with liquorice and cinnamon spice appearing, along with citrus oils at the end.
Finish: Lingering bitter citrus peel and oil, with a touch of coriander.