So, it's finally Whisky Show Eve.  This is a day that at TWE generally involves lots of  running around doing last-minute checks, affixing labels to bottles, amending enormous spreadsheets and general fretting about whether there's anything we've forgotten, like the time Billy arrived at Vinopolis without his lucky Scotch Egg (not really – that could never happen, as it's actually kept permanently in a Tupperware container surgically attached to his wrist – Ed.).
Yes, it's finally all happening – but of course, if you're in London for the Whisky Show, you may well already know that TWE Whisky Show is not just a magnificent bonanza in its own right, but also the opulent curtain-raiser for ten days of drink-related frolics in the big smoke: London Cocktail Week.
Already in its fourth year, London Cocktail Week (LCW) is one of Europe's best-respected and most successful drinks extravaganzas.  Having started as a trade-focused show back in 2010, LCW is now also a full-blown, bring-yer-mates consumer party, with bars across the capital making exclusive cocktails and discounting all manner of fantastic drinks for wearers of the show's coveted wristbands.
For such a large event, the format is brilliantly simple.  You buy a wristband for £10 (online, from here), then collect it from LCW's Covent Garden Hub at Seven Dials (7 Earlham Street) and head to any of the 160 bars across town that offer special £4 cocktails for LCW consumers.  Simply flash (your wristband) at the friendly bartenders and bargain-cocktail-based jollity will ensue. If you fancy visiting several bars in one session (drinking responsibly as you go, of course), there's even a series of handy maps showing clusters of bars in popular districts including Fitzrovia, Shoreditch and Soho.
But that's not all.  There's also a mind-boggling series of dozens of special events throughout next week – from Luxury Dinner in the Shard  to a Three-Martini Lunch (please note that while a lot of the events are free, tickets for some of these happenings are sold separately).  Head on over to the LCW website and check the extraordinary timetable out for yourself. Our friends and colleagues at Diplomatico Rum are hosting a super-indulgent chocolate and rum pairing event at Hotel Chocolat in Covent Garden on Wednesday that promises to be one of the highlights of the week.  Also in Covent Garden, for a short time only, is a special TWE pop-up shop for all those who feel like recreating their new favourite libations at home.  This marvellous thing will be located at the corner of Earlham Street and Neal Street from Monday-Sunday next week.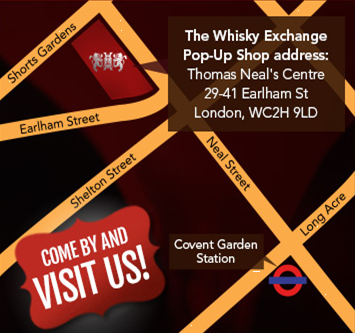 The curtain comes down on the whole shebang in a fully-debauched flurry of tiki cocktails, inadvisably-loud shirts, straw hats and skimpily-dressed, large-headressed dancing girls at next weekend's Rumfest (last few tickets still available here), which is being held at London's ExCel centre again for reasons of enormity. We'll be there, along with a couple of thousand happy rum fans and we hope you will be too.  In the meantime, I need to dust off my lucky tasting glass and mainline some milk thistle. Tips on what to enjoy at London Cocktail Week can be found here, here and here.  Or follow LCW on Twitter for the up-to-date lowdown on what's going on each day, if you're so inclined.