Mother's Day – a day to celebrate the amazing women who do so much for us throughout our lives. Mum, Mummy, Ma, Mama, whatever we call her, she's such a big part of our lives that she deserves recognition, even if it is just one day a year. But when did this tradition start?
Origins Of mother's day
People have been celebrating mothers and motherhood since Ancient Greek and Roman times, except back then there were festivals in honour of the Mother Goddesses Rhea and Cybele – think dancing in the streets and sacrifices to the Goddesses.
What is Mothering Sunday?
The Mother's Day that we're familiar with here in the UK comes from an old Christian festival called Mothering Sunday.
Many moons ago, before big cities and cars, and all the mod-cons, Britain was split up by dioceses. Within these there were churches – a LOT of churches – and at the heart of each was the "Mother Church" – the center of the parish. On Mothering Sunday, the devout in the parish would make their way to the Mother Church in order to celebrate and pay their respects to the Church. This pilgrimage took place on the fourth Sunday of Lent and, in more rural parts of the country, it really was a pilgrimage.
So how did Mothering Sunday get to Mother's Day?
Like all good traditions, Mothering Sunday changed and developed over time. The first step came in the 1700s, when the fourth Sunday of Lent became a day that unmarried maids were allowed to return home to see their mothers. Over time this simply became a day to celebrate mothers, and the name changed to just 'Mother's Day'.
From then on the tradition of giving gifts on Mother's Day began to emerge, starting with children picking flowers for their mothers alongside other trinkets. Even husbands got in on the game, buying flowers, Champagne or maybe even making breakfast in bed (Oh the crumbs!). Just like that, a holiday was born.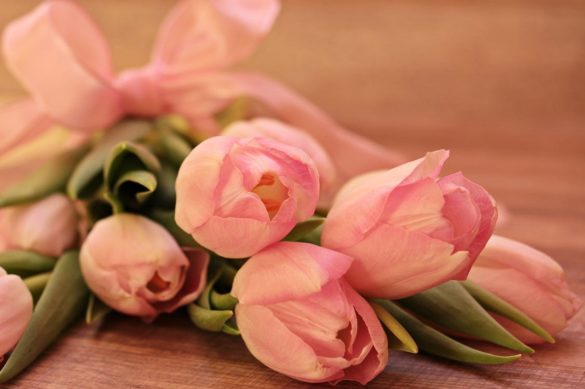 When is Mother's Day 2019?
This year Mother's Day in the UK is on the 31 March. To those of you across the pond that are feeling confused, Mother's Day in the UK falls on a different date and has a (mostly) different origin that Mother's Day in the USA.
In America, Mother's Day is celebrated on the second Sunday of May – this year that is the 12 May.
US Mother's Day
One of the big questions is 'why is Mother's Day different in America?' The American national holiday owes a lot to one woman: Anna Jarvis. After losing her mother, in 1905, Jarvis began to campaign for a day to recognise and celebrate mothers across the country.
She dedicated over six years of her life to campaigning and promoting, requiring bucket loads of determination and hard work, before President Woodrow Wilson declared Mother's Day a national holiday in 1914.
Falling on the second Sunday in May, the annual holiday quickly took on a very commercial emphasis, much to Jarvis's horror. Much of her later life was spent campaigning to end the now-commercial holiday that Mother's Day had become.
It's not just the US and the UK that celebrate Mother's Day, many other countries also dedicate a day to celebrating mothers and motherhood. Whether the origins are religious or sentimental, one thing stays the same in all of these holidays – taking the time to remind your mum that you love her.
Mother's Day Gifts
Don't be afraid to buy mum a gift this Mother's Day, I'm sure she deserves it. The question is what to get her? As in so many cases, drinks may be the perfect choice.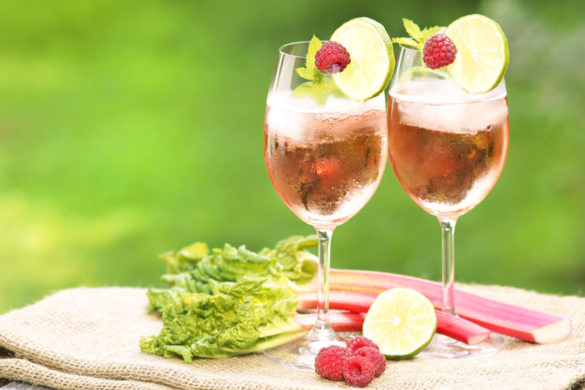 All That Bubbles: Dangerously close to being a cliché, Prosecco is still a fantastic gift. With options that are sweet, savoury, herbal, dry and smooth, this super varied drink is a wonderful way to say 'I love you'. For those mums who are a little more adventurous, but are still classy, a bottle of English Sparkling Wine might do the trick.
Gin: There are a lot of gins out there, and it can be a little daunting – there's fruity ones, spicy ones, herbal ones, there's even gin made with ants (it's better not to ask). Pretty much every type of gin you can imagine has already been made. That said, it's hard to go wrong with a classic.
Rum: My mum has always enjoyed a mojito, especially in the summer, and really, who can blame her? With a massive variety of flavours, rums have a little bit of something for everyone. If you're looking for a great all-rounder why not try a bottle of our exclusive, one-of-a-kind Mount Gay Select Blend to show your appreciation.
Whisky: The drink of champions, and really, what are mums if not champions? So why not buy mum a bottle of Laphroaig 10-year-old or a Bowmore 12-year-old Gift Set? Both are smoky whiskies, powerful but with a sweeter note underneath, a softer side.
Something Else? Not everyone wants the same things, and that's OK. Some mums like whisky, while some mums like cocktails. So why not indulge this love for cocktails with a bottle of zesty, sweet Bramble Garden Cocktail from Aske Stephenson or an Edible Fragrance from Smith & Sinclair to spice up their cocktail.