Skip back a generation and the term 'New World wine' didn't mean much to UK wine drinkers. After all, the best stuff just came from France, didn't it?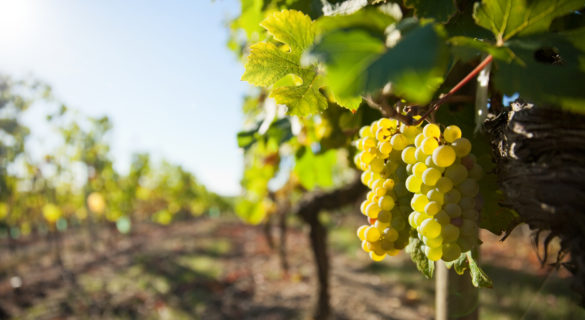 So, what is New World wine? It's wine from the big countries and regions outside Europe, with the three big hitters being Australia, New Zealand and California. They announced their arrival on these shores in the early 1990s with a new style – big, full-flavoured wines bursting with fruit. The labels told you plenty about the contents, the wines didn't need decanting first and they were delicious drunk on their own, too, so you didn't need to be a food-matching expert – just open and enjoy.
The Old Word wine countries (France, Italy, Germany and Spain, along with the rest of Europe) suddenly had a fight on their hands.
But now in 2018, things have changed. New World winemakers are now just as keen to promote the importance of terroir as their European counterparts. They've already wowed wine drinkers with the sunshine-in-a-glass style, and are now keen to show that they can do subtlety and elegance just as well as those in Bordeaux and Burgundy.
Conversely, you'll find plenty of Old World wines that have loosened up a bit and are now rich, ripe and bursting with fruit. Red Bordeaux, for example, used to be somewhat austere and 'green' (and much lower in alcohol), but the modern-day blockbuster style has started to infiltrate even this most classic of wine regions.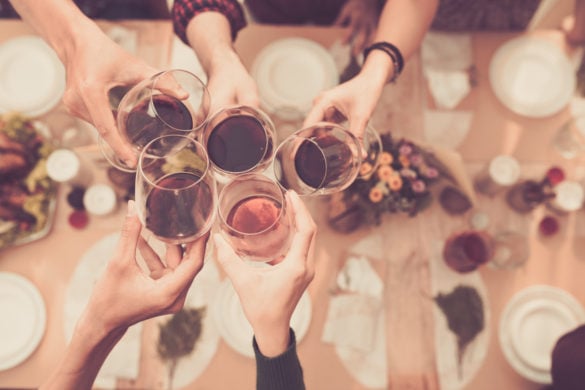 And when our head buyer, Dawn Davies MW, announced a battle between the Old and New World with a four-pronged Italy vs Australia blind tasting, I was keen to see who would come out on top, and whether I would be able to tell which wines were which.
Dawn is in love with the wines of Italy, with its 'minefield of crazy grape varieties and regions'. For one, it's the home of Nebbiolo ('the grape of the gods' as she puts it), and because food culture is so engrained, you get some peerless wine matches, such as veal and the wines of Piedmont in north-west Italy, or Fiano from Veneto with fish, or rustic Sicilian dishes paired with intense, characterful reds made from the Negroamaro grape.
But she's also a huge fan of Aussie wines, whether it's an elegant blend from Margaret River in Western Australia ('a similar climate to Bordeaux') or a haunting red from the Yarra Valley, where the fog rolls in at night to cool down the grapes. Australia's wine regions are far cooler than you'd expect.
We opened with a brace of sparkling wines, and I must admit, this was the hardest of the four pairs to tell apart. Both were fresh and vibrant and full of bright fruit, and both could have come from either country.
The Italian wine, La Jara Pinot Grigio Frizzante Brut Rose Spumante Organic, had a lovely creamy texture to accompany notes of strawberries, whereas the Australian fizz, Dal Zotto Pink Pucino (made with Moscato and also Glera, the main grape used in Prosecco), was a touch riper, with notes of stone fruit.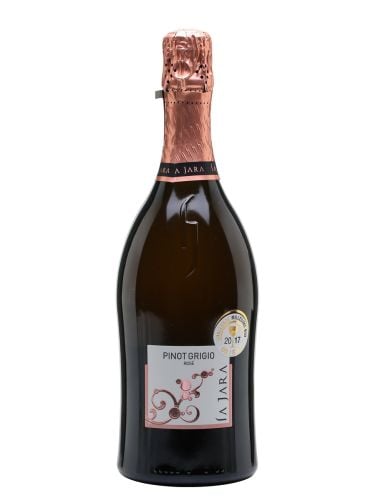 We moved on to two whites, both of which were made with Chardonnay; here, the difference was more pronounced. The first, Ronco Basso Ronco del Gnemiz Chardonnay 2016, had rich stone fruit and plenty of toasty oak, whereas the second I found more refined and elegant, with lemon minerality and a racy finish. Both delicious wines, but I found them easy to tell apart, with the Australian bottle, Las Vino Margaret River Chardonnay 2015, very much a classic New World style.
Moving on to the reds, and with the first set I thought the differences would be very pronounced, given that Italian reds are known for that hard-to-copy style of bittersweet cherries and refreshing acidity. I was wrong! Both were packed with refreshing cherry aromas and rich fruit on the palate, and both were made with Sangiovese, the classic grape of Chianti. But in the end, it became apparent which was which, but only by a whisker, with the Australian, Dal Zotto Sangiovese 2015, just a touch riper and brighter than the Italian, Conti Constanti Rosso di Montalcino 2015. Two exceptional wines, and the Dal Zotto was my favourite of the night.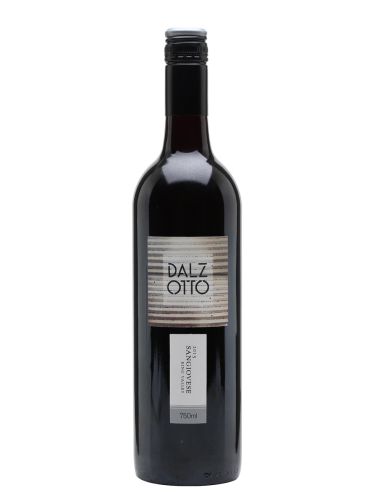 We ended with two reds made with Cabernet Sauvignon, that most noble of grapes. Here, however, the difference between the two was very clear. I preferred the Italian wine, Serafini & Vidotto Rosso Dell'Abazia 2012, which was packed with succulent dark fruits and a touch of leather. The Australian red, Bellwether Coonawarra Cabernet Sauvignon 2010, was one of the most textbook wine styles you'll find (and very easy to recognise): Coonawarra Cab has a pronounced nose of menthol and eucalyptus that really jumps out of the glass.
Whatever your personal preference, what is clear is how standards of modern winemaking have improved. In the 1970s and further beyond, there was a lot of sub-standard wine on our shelves, but as winemakers have understood their regions better and with experimentation in both vineyard and winery, the wines we get to drink have never been better.
The Whisky Exchange has a huge range of wines to choose from, including Italy, Australia and much more!