The whisky market moves quickly. In the past year, we've seen hundreds of new releases at The Whisky Exchange – single casks, special editions, ongoing bottlings and the occasional relaunch. However, with so many whiskies zipping through the shops, it's impossible to try them all. With so many new fans coming to whisky in the past few years, not only have we (myself included) missed out on loads of drams, but there are lots of older whiskies we've not had a chance to try.
By older I not only mean 'matured for a long time', as the price of whisky has been going up at a fast-enough rate to close out the oldest drams to regular drinkers, but also I mean 'whiskies bottled a while ago'. With the explosion in whisky auctions, older bottles have become a bit easier to find, and a new generation of whisky fans have started exploring the golden era of whisky distillation.
Step back to the 1980s, and you are drinking spirit that was distilled in the 1960s or 1970s. Go back another decade, and we start looking at the 1950s and beyond. It was a golden era of distillation. Production was still old fashioned and human powered, using different yeast strains and barley types. The whisky was different to how it is now.
While rising whisky prices have made old bottles comparatively affordable, there are few chances in the UK to try them, outside a handful of bars. That is the case no longer – introducing The Whisky Show: Old & Rare.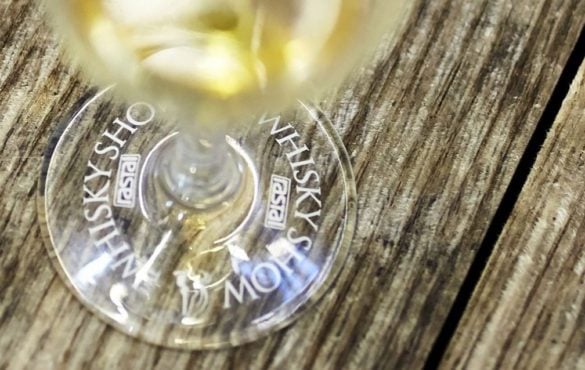 After eight years of running Whisky Shows down in London, we're branching out into our second show, and it's something completely different. We've joined up with local whisky experts Angus MacRaild and Jonny McMillan, and headed north to the Grand Central Hotel in Glasgow. Taking place on Saturday 18 and Sunday 19 February, The Whisky Show: Old & Rare is all about, as the name suggests, old and rare whiskies.
We've invited shops, experts, auctions, whisky bars and indie bottlers – you can find the full list so far here – to bring along some fantastic whiskies from times gone by, and they'll all be available to buy by the 1cl dram. We've got something for everyone, with more than 350 whiskies and drams starting from £2 – about half them will sit under the £10 mark. That said, if you want something truly amazing, there are also some legendary whiskies appearing, including Brora 40 and, incredibly, an 1894-vintage Highland Park – you can find the current dram list, with prices, over on the Whisky Show website.
The range of drams is already impressive, with many more to come. While I've been organising the drams page on the website, I've also been putting together a hit list of things I'd like to try. There are a few bottlings from 1978, my birth year, but the Milburn 1978 from Gordon & MacPhail has most intrigued me, as I've been trying and failing to buy a bottle at auction for ages. Other than the 1978s, there are some great Glen Grants from the 1970s and before, starting from £5 a dram, and the excellent Glen Ord 28yo for £4 – I'm tempted to buy a bottle, and another taste might be enough to tip me over the edge…
Along with the whisky, we'll have three masterclasses. The first two have been announced: a beginner's guide to old and rare whisky, with Angus and Jonny; and Old Clynelish vs Old Highland Park with Whiskyfun.com's Serge Valentin and HP expert Olivier Humbrecht. Details of the final class will be appearing soon, and all three will be going on sale shortly.
The final piece of the puzzle is the people. We've got a few guests waiting in the wings, but both behind the stands and visiting the show we have the cream of the crop when it comes to old and rare whisky: auctioneers, valuation experts, whisky shops, bar owners, independent bottlers, collectors and, most importantly, fans.
I've been calling it 'The World's Best Whisky Bar', but as the boss pointed out, it's much better than that – it's a weekend of whisky education, with some of the world's most knowledgeable whisky experts and loads of great drams at prices well below the current market value. It's the perfect opportunity to drink some incredible whisky, learn about how your favourite whiskies have changed over the years and meet great people from across the world. I'll see you there.
Tickets to The Whisky Show: Old & Rare are available from Billetto – they are £100 each, including £50 entry fee and your first £50 of whisky. After you've spent your alloted £50, you can pay with cash or buy tokens using a credit or debit card.