We've been fighting it, but now December's upon us, it is officially Almost Christmas. With this curious state of being comes a number of things: tinsel becomes more appropriate, Christmas songs become legitimate radio fodder, and we launch our (now) yearly Fine Spirits and Whisky Advent Calendar.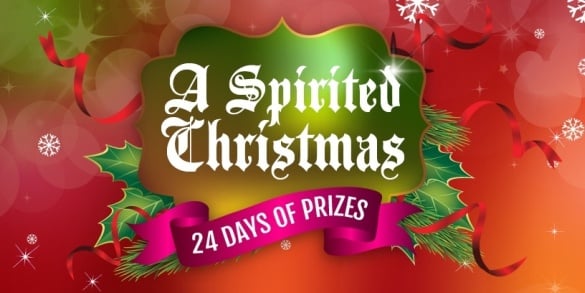 After the success of last year's competitions, we couldn't not do it again, so another 24 bottles have been chosen and hidden behind the virtual doors of our advent calendar. The deal is the same as last year:
Each day at midnight, a new prize will be revealed. Go to the advent calendar page, enter your email, click the button, and you'll be entered into that day's competition. At midnight, that day's competition will end and our server's electronic hand will randomly select one entry. That lucky person will receive an email and once they let us know where they want it delivered, their prize will wing its way to them.
Remember: each day is a separate competition, so make sure you come back and enter every day to be in with a chance to win each of the prizes.
You'll be able to see all of the previous prizes over on the advent calendar page, and if you are the type of person who peeks ahead in mystery novels, you can head over to our 'I don't like surprises' page to see most of the bottles that will be revealed through December. You won't find all of them – we are still keeping a few secrets…
So, Day One, and we are starting with a bang – the most sought-after of the annual Buffalo Trace Antique Collection: George T Stagg 2014.

This year's is at a punchy 69.05% abv and is already picking up the effusive praise you'd expect. This is so new that it hasn't even arrived yet – the picture above is actually from last year. When our stock gets here, we expect it to sell out within minutes, but one lucky person won't need to worry about getting a bottle – enter the draw and it could be you.