There's been talk about Diageo's new Haig Club whisky for months, with much speculation and discussion about its celebrity connections, thanks to endorsement by Simon Fuller and David Beckham. One thing that's been missing, however, is information about the whisky itself. We've talked about Cameronbridge, the distillery where it's made, but as we've not had any bottles to put on the website we've not said much about the Haig Club. However, it's now up on the site, so here's a bit more background to share with you.
Firstly, some tasting notes: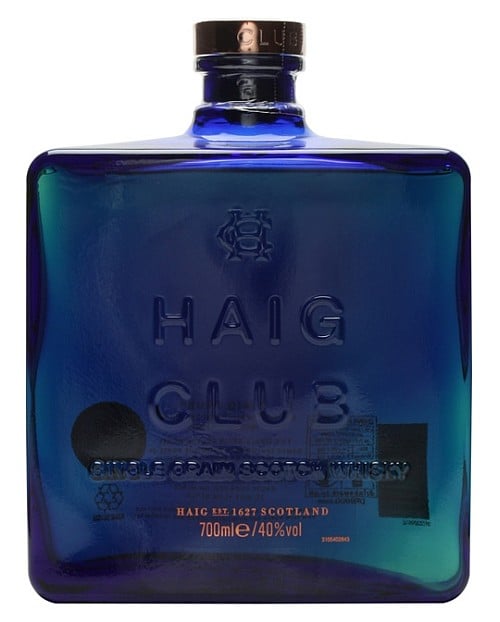 Nose: Toffee and bananas up front, with green grassy notes, and gentle ginger, nutmeg and cinnamon spiciness.
Palate: Sweet and creamy to start, with soft caramel and toffee. Lemon peel zestiness develops, with tingly cinnamon. Creamy lemon posset with a cinder toffee?
Finish: Spice, toffee, soft anise and a touch of warmth.
Comment: Light and sweet with more complexity than you might expect. It's not a whisky that you'll be sitting down to examine over hours, but it does have good flavours, which are strong enough to shine through even when mixed.
As it says on the back label, this is a whisky focused at mixing, either in short, old-fashioned cocktails or in long drinks. The Haig Club team have put together a selection of drinks, but these are our favourite two:
The Haig Clubman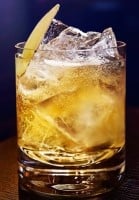 50ml Haig Club
35ml sparkling apple soda (Appletise or one of its friends should work nicely)
6 dashes of ginger bitters (we like Bob's Ginger Bitters)
Add all the ingredients to tumbler with some ice and stir gently to combine. Garnish with a thin slice of root ginger.
The cocktail appears to be named after an old advertising slogan for John Haig's whiskies from the early part of the 20th century – The Clubman's Whisky. It's a spicy apple pie of a drink, with fruit from the apple, buttery sweetness from the whisky and a touch of heat from the ginger.
Haig Club New Old Fashioned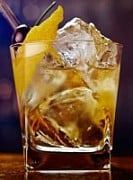 60ml Haig Club
10ml sweet vermouth (a spot of Gancia Rosso would do here – you don't want anything too heavy)
2 dashes of orange bitters (we'd go for Gary Regan's Orange Bitters No.6)
While we'd probably call this a "Haig Club Rob Roy on the rocks" rather than a New Old Fashioned, it certainly fits the bill as a twist on the more classic Old Fashioned. Focused on the whisky, with the vermouth adding a touch of both sweetness and bitterness, it showcases the spirit's fruity notes.
It's a versatile whisky, with enough punch of flavour to work in a long drink, but without some of the rawness that appears in Cameron Brig (which is also made at Cameronbridge). We suspect we'll see this popping up in bars across the country as the launch rolls out, and it's certainly worth a try.
The Haig team, as well as Diageo whisky ambassador and cocktail expert Andrea Montague, will be at this year's Whisky Show. So, if you want to have a chat about the whisky and try some cocktails, make sure you get a ticket – we are close to running out of tickets…