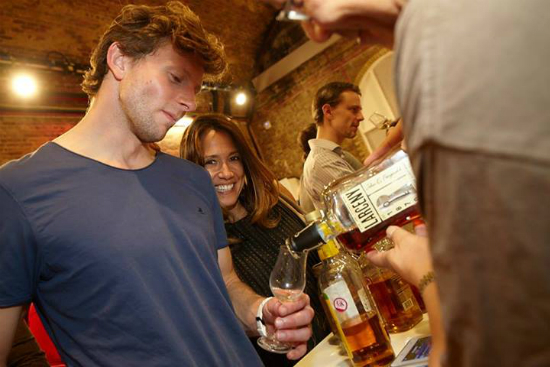 Phew! The Whisky Show is finally over for another year.  This was our biggest and best Show yet, with dozens of exhibitors serving over 500 different spirits (not all of them were whisky…) in an expanded space within London's Vinopolis.
This year's Whisky Show was the biggest in terms of attendance too, with well over 2000 visitors attending over the three days of the event. Yet it never felt crowded really, apart from the first hour or two of the Saturday, when everyone was running around a bit giddy with the joys of anticipation fulfilled.
There was just so much to take in, with a variety of new spaces in Vinopolis for the big players.  Balvenie erected a remarkable geo-dome style construction in one, with tastings and coopering demonstrations inside, and brought along a tiny still for actual proper distillation on site – a first for TWE Whisky Show. We'll need to keep an eye out for that spirit in a couple of years time, I expect – as it was made in London it certainly can't be called Scotch…
Meanwhile, Balvenie's sister distillery Glenfiddich brought their special Everest yurt and promoted the Walking With The Wounded South Pole Challenge with some really top-class drams.  It's these kind of innovative, fun concepts that make the Whisky Show the UK's best whisky event, and we were delighted that William Grant bought into our philosophy and really made an effort with their stands.
Nearby, we were honoured to have bartending sensation Ryan Chetiyawardana mixing up some endearingly unusual cocktails at the whisky show, despite having opened London's hottest new destination concept bar, White Lyan, only a week ago.  Taking a break from a hectic schedule during which he is also touring the marvellous Auchentoshan Taste experience around the country, Ryan very kindly mixed us up some rather fabulous creations featuring the likes of Wild Turkey 101 and Cutty Sark at the whisky show.  The 'no-shake hard-shake' bourbon milkshake was a particular hit with the crowds.
Ryan also managed to find enough time to present a mini-masterclass with Dave Broom on the joys of adulterating your whisky.  Other masterclasses during the event included Martine Nouet on the four seasons of whisky, and Simply Whisky, who put on a memorable performance involving time travel, text message tasting notes, shouting and kilts, the latter of which are noted hallmarks of any SW set.
The main action, though, was in Vinopolis's Great Halls where the thirsty hordes thronged around dozens of producer stands. Many chose to begin at Karuizawa, a slightly curious choice as far as the palate is concerned – huge, tastebud-battering drams are hardly an ideal way to start a tasting marathon – but entirely sensible and pragmatic in the circumstances, as tasting stock for the two new single casks ran out by around lunchtime each day.  The remaining stock that was held back from the TWE Vinopolis shop during the Show lasted even less time on the TWE website, with the last bottles selling out in a trice on Wednesday.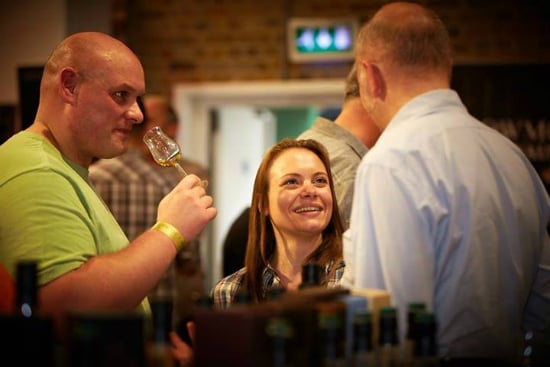 It was heartwarming to see the smiles on the faces of the visitors as they swarmed from stand to stand. For many, a first visit to The Whisky Show elicited feelings of awe.  I spoke to several people who were experiencing the event for the first time, and more than one said they had a kid-in-a-candy-store feeling when they first walked in.
This was easy to understand.  With over 500 drams on offer, the choice was pretty bewildering. As ever, though, TWE and our sister company Speciality Drinks Ltd (SDL) like to think that we had some of the best drams of the Show.  I alluded to these in my post last week, but they can now be revealed in all their glory.
The full list goes as follows:

OB for TWE
Kilchoman 2008 Whisky Show Single Cask £74.95
Edradour 2006 Oloroso Cask £59.95
Number One Drinks for TWE
Karuizawa 31yo Cask #3555 Sherry Cask – sorry, all gone
Karuizawa 30yo Cask #8606 Bourbon Cask – ditto

Signatory Bottlings – Handpicked by TWE
Clynelish 1995 Refill Sherry Butt £69.95
Laphroaig 1998 Refill Sherry Butt £99.95
Balmenach 1988 £83.95
Caol Ila 1984 Refill Sherry Hogshead £155
Elements of Islay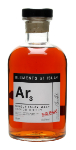 Pl2 Elements of Islay £64.95
Br5 Elements of Islay£59.95
Bw3 Elements of Islay £59.95
Ar3 Elements of Islay £89.95
Lp4 Elements of Islay £64.95
Lg4 Elements of Islay £46.95
SDL Bottlings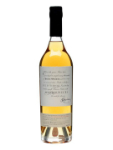 Clynelish 1996 Masterpieces £74.95
Allt-a-Bhainne 1992 Single Malts of Scotland £64.95
Craigellachie 1996 Single Malts of Scotland £59.95
Glenallachie 1992  Single Malts of Scotland £62.95
Longmorn 1990  Single Malts of Scotland £72.95
Tamnavulin 1991 Single Malts of Scotland £72.95
Tormore 1988 Single Malts of Scotland £89.95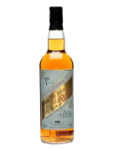 TWE Bottlings
Ledaig 7yo TWE Retro Label £49.95
Caol Ila 18yo TWE Retro Label £74.95
Dailuaine 29yo TWE Retro Label £115
Linkwood 16yo TWE Retro Label £64.95
Quite a list, isn't it?  On the Show Bottlings stand, Billy and I had the pleasure of the Single Malts of Scotland and the TWE Retros while the rest were on their respective stands, so Number One Drinks had the Karuizawas, Speciality Brands had the Elements etc.  On the Show Bottlings stand, the Clynelish Masterpieces, the TWE Retro Ledaig and the Tamnavulin SMOS were probably the favourites with the crowd.
I also subbed in for Des McCagherty, manning the Signatory stand on Monday.  This was great fun, and I was delighted that our TWE-selected Signatory Clynelish and Caol Ila (both from refill sherry butts) were just as popular as Signatory's own fabulous Glen Mhor, Mosstowie and Glenlochy. The Signatory Dream Dram was a doozy as well – 1969 Kinclaith, no less.  The tariff for this lost legend was just two Dream Dram tokens, meaning that visitors who used the token they were given on arrival could taste this Kinclaith for just a tenner.  Not bad, given that the retail price is £1450.
A final mention for the food-pairings room which outdid itself once again.  Not only did we have the likes of Kilchoman with some fantastic spicy dried sausage and Chivas Regal 18yo with 15 month aged Comte cheese, but we also had Ardbeg and beer (what could be better) and Compass Box, who really outdid themselves, using worm salt (actually not as disgusting as it sounds), black IPA (really very nice) and dried caterpillar grubs, which were utterly fecking revolting, and I can say that because I ate one.  And then had to drink quite a bit of whisky to get the taste out of my mouth.
Overall, then, The Whisky Exchange Whisky Show was yet another roaring success, but don't just take my word for it – punters Ben Cops and Patrick from hwisky-news have both posted reviews this week. Many thanks to our colleague Oliver Chilton and the tireless Emma Pineiro who between them must share the credit for a great event / blame for a few thousand hangovers. Thanks also to all our wonderful exhibitors, respect to our TWE Vinopolis colleagues who bore the brunt of the aftermath and, most of all, a million thanks to all of the fantastic visitors to the Show, who contributed a brilliant atmosphere, as always.  Check out our gallery on the Whisky Show's Facebook page for more brilliant pics from Image Revolver's ebullient Simon Hanna, who took all the event pics I've used in the blog. Roll on next year…