It's been a rather busy few months at TWE and that's before we've hit the Christmas rush. We like to show off some of the things we've done from time to time, so here are some things.
Firstly, we've been doing some cost cutting behind the scenes and have knocked our regular UK postage down to a much more sensible £4.95 per order. You can see details of all of our postage costs and our Christmas delivery cut-off dates over on our now sparklingly seasonal Deliveries page: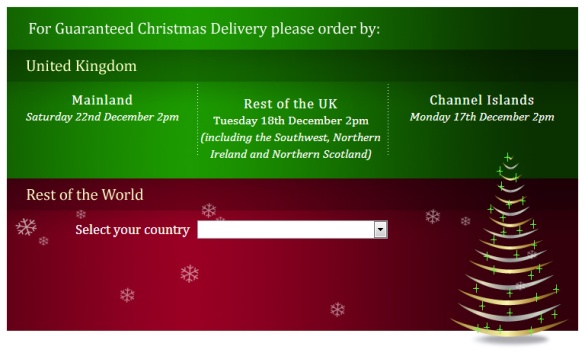 We've also been doing some tinkering behind the scenes of the website, tightening the nuts and bolts to keep it going through the December as well as rolling out a few new features. As our awesome tech team doesn't get enough praise [You can leave the £10 on my desk] we thought we'd point out a few of the new bits and pieces.
Firstly you can now search just for current bottlings or for old discontinued products. If you click into any category of spirits you can now filter by Bottling Status: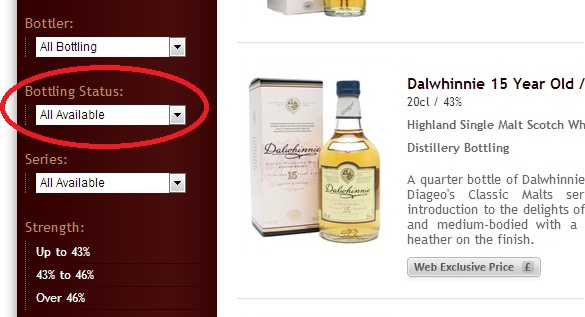 The status of bottlings (especially the hundreds of independents that we have on the website) is changing all the time so we may not be entirely up to date, but we're checking all the time and keeping things updated so it should be fairly accurate. If you do see any errors please drop me a line at [email protected] and I'll get them fixed.
A little toy that we put together over the summer is starting to seem relevant again with the festive season and new year rolling rapidly towards us – our Toast Generator. Rather than a machine to produce crunchy bread it's a page that'll tell you how to say cheers in as many languages as we could find online, as well as point you in the direction of some relevant bottles to say cheers over.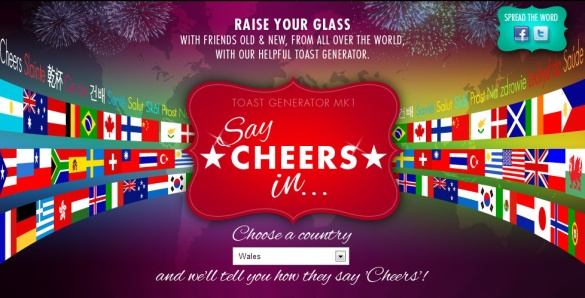 Speaking of the festive season, we've also put together a Christmas Gift Finder – choose a person, sort of drink and a few more bits of information and we'll offer you a bunch of suggestions: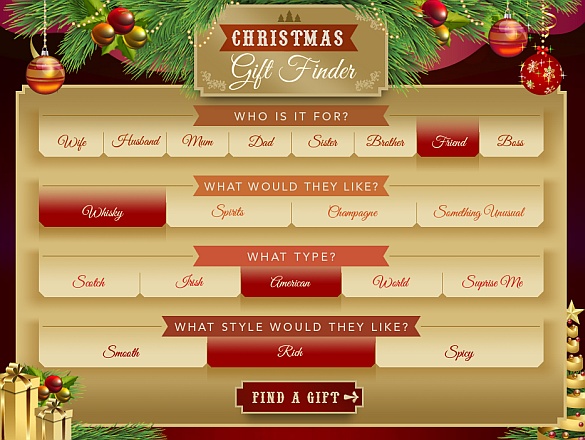 …and last but not least is our updated 'Your Account' section of the website:

We've been listening to your requests about how to improve the site and three of the top things that have popped up are an improved address book, to save having to type in addresses for those who send parcels to lots of different people, a more useable online order history, so that you can look at what you've bought in the past, and a wishlist, so that you can keep track of what you want in a more long term way than adding them to your shopping basket. The first two are now live and wishlists will be out shortly after Christmas.
Feedback on the site is always welcome – either drop us a comment here on the blog or ping us a message through the website.
Anyways, we're still working to roll-out new features all the time and there's some exciting things planned for next year – keep an eye on the blog and we'll let you know as soon as they're ready for public airing.