It's well known that we are a humble bunch at TWE, but on occasion we do like to toot on our trumpet of "we're rather good". This is now one of those times.
On Tuesday night we attended the Drinks Retailing Awards as finalists in two categories – Independent Spirits Shop of the Year, which we've won for the last 3 years, and Online Retailer of the Year, created last year with us as runner up. To cut a long story short the shop didn't pick up their award for a record breaking 4th time but the online team won their category, making us the Drinks Retailing Awards Best Online Retailer 2012.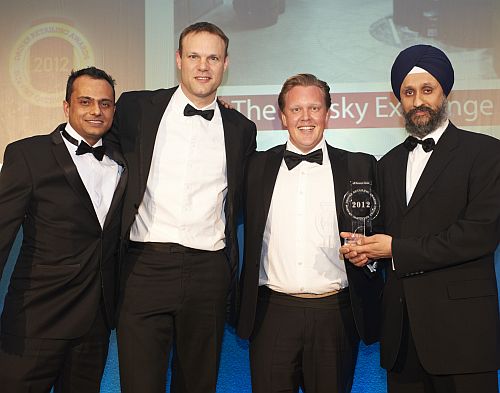 Other than thanking the academy and all of the folk here at TWE who fling orders around the world with such unerring accuracy and speed, we'd also like to offer our hearfelt thanks to all of our customers whose continuing support over the last twelve years has given us the opportunity to keep doing what we do. Which we rather enjoy.
Anyways, to show how much we love you all there's a few special offers up on our site at the moment, with more to come (as always). This also give us a perfect opportunity to shout a bit louder about our latest big offer – saving £120 when you buy two bottles from a selection of great whiskies from the Diageo Manager's Choice range.
So, we'd like to raise a glass to the next year – it looks like it's going to be interesting.